Latest Parish News and Information

ROAD CLOSURE - SHAUGH

"As a result of the road being closed from Hele Lane to Brag Lane, Shaugh Prior again from Monday 27 November between 0730 and 1600 daily for five days for patching repairs to the carriageway, we have again arranged for a connecting minibus to be provided by Target Travel between Wotter and George Junction Park & Ride for the duration of the closure. This bus will be able to still serve the villages that would otherwise be cut off. This includes provision for the students travelling to Shaugh Prior Primary School".

The first journey into Plymouth and last return from Plymouth will however be able to run as normal.
Further Details Below:

ROAD ALERT !ALTERATION TO BUS SERVICE DUE TO ROAD CLOSURE
AT SHAUGH PRIOR FROM
MONDAY 27TH NOVEMBER UNTIL FRIDAY 1ST DECEMBER 2017


• Please note that due to the road being closed between Shaugh Prior and Bickleigh for drainage works from Monday 27th November until Friday 1st December 2017 between 0730 and 1600, there will be an alteration to bus service 59 during the time of the closure for this period.
• Within the above times, the normal bus will only operate from Plymouth Royal Parade to Wotter. DCC has arranged for a connecting minibus to run from there to George Junction Park & Ride as the normal bus is unable to access the narrow lanes round the Shaugh Prior area. Target Travel will also be providing this.
• Passengers (including school children) wishing to travel beyond Wotter should transfer to this minibus which will run at 0904, 1158 and 1458 from Wotter and will be able to still serve the villages.
• Return journeys will be at 0930, 1220 and 1520 from George Park & Ride to Wotter where ongoing passengers will transfer to the normal bus.
• The 0658 from Bickleigh and the 1735 from Plymouth journeys will however be able to access Shaugh Prior and Bickleigh as normal.
• For further information telephone Target Travel on
01752 242000.
Lee Moor - Christmas Lights Switch-on
Friday 1st December - 7.30pm
Anyone wishing to have a stall,
Please contact Marilyn on 839345
or Michelle 07966 798499
Wotter Surgery
Dont forget to book your flu jab !
If the Surgery is booked up, you can walk into a Pharmacy and request your flu jab if you are eligible.
The injected flu vaccine is offered free of charge on the NHS to people who are at risk. This is to ensure they are protected against catching flu and developing serious complications. You are eligible to receive a free flu jab if you: are 65 years of age or over.
Shaugh Prior Parish Council Meeting -


The next meeting of the Parish Council is Wednesday 6th December at 7.30 pm.
at Shaugh Prior Village Hall. Public Welcome


Devon County Council...

Stay Alert to School Closures this winter:
With more severe cold weather expected this winter, parents are urged to sign up to the school closure email alert.
Once registered you will receive an email if the school has been closed due to winter weather.
To sign up go to Devon County Council website and enter public.govdelivery.com
Enter your preferred email address and then click on the drop down menu, ticking the schools you want information on, and then submit.
This service is just one way Devon County Council is keeping the public up to date this winter.
The White Thorn Inn - Shaugh Prior
Open Midday to Midnight. Dogs welcome, Real Ale.
Sunday Carvery - best to book - but walk-ins welcome.
Christmas Menu Available - please book. 01752 839245
Live music every Saturday night
Moorland Hotel
-
Festive Menu starts 25th November.
Tel: 839228
3 Courses, Coffee and Mince Pies - £22:00
WOLF MINERALS - DRAKELANDS MINE

Low Frequency Noise
Update on low frequency noise activities at Drakelands Mine

- 16th November 2017

Dear All,
Firstly we would like to thank the members of the community that supported us with acoustic monitoring this week.

This weekend the operating schedule returns to the previous arrangement, with the front end shutdown on Friday night and restarting on Monday morning and the refinery operating continuously.

However, in support of the ongoing LFN investigations, there will be intermittent periods throughout the weekend where some vibrating screens will be operating so that noise measurements can be taken.

As always, please do not hesitate to contact me should you have any queries.

Elaine Budd, Community Relations Manager
Contact Details:
01752 393287 / 07712 586060 / ebudd@wolfminerals.com

South Hams District Council and West Devon Borough Council have launched their consultation on a proposal to create one single new council

Once the consultation period has closed in October 2017, the results will be considered by our Councillors and they will decide whether or not to submit a proposal to the Secretary of State for Local Government in November.

If they decide to proceed, the proposal would be submitted (along with the results of the consultation) to the Secretary of State in early November 2017.

The Secretary of State would have the ultimate power to decide if the new Council is to be formed and over what period Council Tax should be equalised. If the proposal is approved, a review of the number of Councillors would be commenced by the Boundary Commission to determine the exact number of Councillors for the new Council.
The earliest the new Council would be formed is April 2020 with elections to the new Council in May 2020.


ONE COUNCIL RESULTS....

South Hams District Council have now revealed the results of their eight week long consultation on proposals to create a new council, ahead of their Overview and Scrutiny meeting tomorrow.

Despite the proposals being dubbed 'controversial', only 3% of the population in the South Hams and 2.5% of population in West Devon responded to the consultation.

The majority of responses came from the councils' online survey (73%), however a statistically sound, independent telephone survey was also conducted to give a genuinely representative view from residents across both councils. Headline results for those who expressed a view, either for or against the proposal, show:

Telephone Survey Results which are statistically representative of the local demographic:

South Hams 41.4% said 'yes' and 58.6% said 'no'

West Devon 61.1.% said 'yes' and 38.9% said 'no'

SH&WD combined 51.15% said 'yes' and 48.85% said 'no'

Results from all consultation channels - Telephone, Online and Paper Survey Results

South Hams 14.02% said 'yes' and 85.98% said 'no'

West Devon 44.54% said 'yes' and 55.46% said 'no'

SH&WD combined 23.61% 'yes' and 76.39% said 'no'

Cllr John Tucker, Leader of South Hams District Council said: "In South Hams we are disappointed that despite extensive consultation 97% of the population did not take the opportunity to have their say. Of the 3% of people who did, we do know that the majority in South Hams are unhappy with proposals to form a new council. Most of the responses were made via the online survey, however we also carried out a statistically representative telephone survey which gave a very different view indicating a much higher level of support in favour of the single Council proposal.

"I am pleased that these results will now be scrutinised by the council's Overview and Scrutiny Panel this week in advance of our council meeting on 31 October."

The role of the Overview and Scrutiny Committees is to look at how the consultation was conducted, scrutinise the results and refer their conclusions to Full Council. Councillors will be discussing these results at South Hams Overview and Scrutiny on Thursday 12 October and West Devon on Tuesday 17 October.

To all Land Owners, and House Owners of land adjacent to Shaugh Common


From Shaugh Prior Commoners' Association
This is a
Reminder
that it is your Legal Responsibility to keep Moorland Livestock out of your land.
So please check and keep your boundary walls and fences in good condition, and ensure you keep all gates closed if you don?t want uninvited guests.
We are sure you all know this, but we do have occasional problems!
Thank-You!
Neighbourhood Watch - Local Crime Report for October '17

Police Crime Report for October '17 is as follows:
4 Crimes (3 out of the same incident)
Nos.1, 2 & 3, on 4th October. Racial Abuse. Criminal Damage and Making Off without payment - Wotter.
Suspect was identified, arrested and interviewed. They were charged to court for the Racial Abuse and Criminal Damage.
The victim fro the 'Making off without payment' declined to provide any evidence so this crime was filed. (3 victims in total).
No. 4. 19-24th October Burglary to caravan (on Imerys land) whilst victim was on holiday.
Electrical items and Jewellery stolen. Investigation is ongoing.
Information:
1. No reports of car crashes for October. No reports of sheep being hit either, despite deaths going up.
2. Person found hanging in wood in Wotter on 19th September was a High Risk missing person from Plymouth
3. PC Dingley now back to full duties and will be stepping up with the Speed Watch in Lee Moor and Wotter.
Neighbourhood Beat Manager: PC 6350 Tamsyn Dingley
Neighbourhood PCSO: VACANT and not to be replaced
Neighbourhood Team Leader Sgt. 3109 Woodward
Neighbourhood Inspector: Insp. Tapley
So watch out 👀 Speed Watch is back by popular demand!
Flash News:
The Farmyard Cafe has been broken into again on Midnight Sunday/Monday morning.
Thieves broke the gates and amongst other things, stole a couple of jcb drills.
No money is kept on the premises.
If anyone can help please let us or the police know.
On the previous occasion, despite CCTV and Car Reg. details, and the same car being parked outside the car owners house, the Police could not charge the suspect.
Please do not ask me why.
Noise Nuisance: There was a real response from neighbours in the vicinity of the dog barking nusiance. As a result of a visit from a Parish Councillor, the next week fell silent and the neighbours rejoiced.
19th November - we are pleased to report that the dog barking for whatever reason has continued to cease. Thank-you to all concerned and to the farmer.
Contacting Police ? did you know that you can email the police so instead of using the 101 telephone number?you can use 101@dc.police.uk

"Devon and Cornwall Police would like to encourage the public to go online and use the range of ways to find answers to their questions about policing matters or to report non-urgent or non-emergency crime. The 101 telephone line remains available for those who would prefer to use it.
All of the methods that can be used to contact the police in non-emergency situations - asking a question, reporting a crime that has already happened and providing information about a crime or in response to an appeal - can be accessed from the Force website: dc.police.uk/ClickB4UCall.


Neighbourhood Team...
Sgt. Andrew Woodward, .

Neighbourhood Beat Manager : PC 6350 Tamsyn DIngley
Neighbourhood Team Leader : Sgt 3109 Woodward
Neighbourhood Inspector : Insp. Tapley
Useful Numbers
Devon & Cornwall Police 08452 777444
Crimestoppers 0800 555111
Dont hesitate to ring 999 if immediate assistance is necessary.

If you have anything to share with us, or you know of something we should be talking about, let us know..
That's all for now, take Moor Care,
Julia - 07862 237389
01752 839688


Facebook Group : Dartmoor Speedwatch Forum has been formed which has information on livestock and livestock deaths on the moors.
Please go ahead and take a look. They need your support.
See much more on facebook - Dartmoor Speedwatch Forum
Doctor at Wotter Surgery:
Dr Perrett is only based at Wotter, for the Wotter patients and will work from Wotter on Mondays and Thursdays, enabling patients to book their appointments with the same doctor.
Wotter surgery is open for all appointments, prescriptions, results and medical queries between 8.15am and 3pm. Patients registered at the Wotter Surgery will be able to book appointments in clinics on Mondays and Thursday between 8.15am and 11.30am.
For urgent medical advice or appointments on the days Wotter is closed, the access surgery will be Plympton Health Centre. This centre is open Monday to Friday 8am to 6pm with extended closing times operating on Mondays, 8pm and Thursdays 8.30pm.
Patients will be able to collect their medication and prescriptions from Wotter practice after 12.30pm, and can continue to access a GP appointment at any of our surgeries.
We hope that these changes will improve the continuity of service our Wotter patients receive.
For more information, or to discuss, contact Liz Hutchins - Operations Manager."
Beaconmedicalgroup@nhs.net or 01752 348884
Nurse available on alternate Mondays.
Health Care Assistant on alternate Thursdays
So when there is no practicing Nurse, on a Monday, there will be a Health care Assistant Nurse on a Thursday
and vica versa.

Out of Hours
Doctors Number:
111
- Devon Doctors.
You can sign up for on-line services, but a photo is now required to set it up. (Pop into surgery to show photo).
Defibrillators are located at Lee Moor Public Hall,
Shaugh Prior Recreation Hall or
Outside Wotter Surgery
If you suspect a heart attack, Please call 999. The Operator will then provide you with the code required to access the defibrillator and assist you in its use.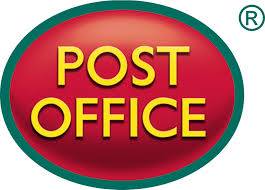 WOTTER POST OFFICE

Open
Mondays
and
Thursdays
from
10am until 12:15pm
in the lounge at the Moorland Hotel.
So let us all support it. Dont forget you can do Banking, get cash, get stamps, pensions and ....
You can withdraw money, pay bills, pay in cheques with a paying-in slip, top up mobile phones, top up gas and electric metres, as well as all the other valuable Postal Services which the Post Office provides.
Other Local Post Offices Times:
Cornwood
Monday 1.00 - 4.30pm
Wednesday 9.30 - 2.00pm
Thursday 1.00 - 4.30pm
Change of Local Bus Services
Following the County Council's review of supported bus service commitments, Devon County Council have approved changes to a number of bus services across the County which includes the no 59 service operated by Target Travel which currently serves this Parish. As from the 20th September 2015 the frequency of this service will reduce from 7 journeys per day to 4 and the new timetable as follows:
GEORGE JUNCTION Park & Ride
-
0930
1220
1520
SHAUGH PRIOR White Thorn Inn
0705
0948
1238
1538
WOTTER
0710
0953
1243
1543
LEE MOOR Clearview
0716
0959
1249
1549
PLYMOUTH Royal Parade
0808
1052
1342
1642

For the return journey
PLYMOUTH Royal Parade A9
0811
1105
1405
1735
LEE MOOR Clearview
0859
1153
1453
1823
WOTTER
0904
1158
1458
1828
SHAUGH PRIOR White Thorn Inn
0909
1203
1503
1833
GEORGE JUNCTION Park and Ride
0924
1218
1518
1848
If you require further information then please contact devonbus@devon.gov.uk

Devon Mobile Library Dates for 2017
The dates upon which the Devon Mobile Library will visit the Parish of Shaugh Prior from Jan 2017 have now been published and are as follows:-
| | | | |
| --- | --- | --- | --- |
| Jan 27 | Feb 24 | Mar 24 | Apr 21 |
| May 19 | Jun 16 | Jul 14 | Aug 11 |
| Sep 08 | Oct 06 | Nov 03 | Dec 01 |
The arrival and departure times are the same as the current arrangements which are as follows:-

Shaugh Prior Primary School: arrive 09.45 - depart 10.15
White Thorn Inn: arrive 10.20 - depart 10.50

Lee Moor: arrive 11.05 - depart 11.35