Latest Parish News and Information
Shaugh Prior Parish Council Meeting
-

The next meeting of the Parish Council is Wednesday 2nd May at 7.30pm.
at Shaugh Prior Hall. Public WelcomeWotter Surgery News:

Please be aware that Claire will be away from the surgery on
31st May and 5th June.
So

no

dispensary available

.
If you are requiring your medication, please ensure you get prescriptions in early for collection.

The Defibrillator at Wotter has not reacted well to the cold. As a result, it has been taken inside the surgery and for the time being is only accessible during surgery hours.
if required out of hours, there is one at Lee Moor and Shaugh Prior Village Halls.

We are still awaiting news on the Defib....however...
The Parish are presently looking at alternative options which would be much more satisfactory.
Local dates for diary

Cornwood are holding a Fayre in the Square on Monday 7th May (Bank Holiday)
Lee Moor are holding the Annual Fun Day on Sat 7th July

South Hams and West Devon Housing Survey

South Hams & West Devon Councils are keen to identify need in the area to support a development programme that will help local communities provide housing to meet their local needs. CLick on the following link:
Download the Poster and complete the survey online.



The South Hams District Council and West Devon District Council
Access to On-Line Services -
Council News

From 1st April the Council will no longer accept cash or cheque payments.
But you can still pay your Council Tax by cash or cheque at a local Post Office with a Pay Point.
Click on the following Link to see how the Council is going Cashless, and the ways to pay:
Our Cashless Council


Council Drop In Roadshow Link:

Click here to Go to our Wotter Poster for Info.

Click here to Go to our Lee Moor Poster for Info.


As part of a District wide programme of events to encourage people to access their account online, (saving time and money) our Councils will be providing drop-in sessions where residents can come and get help in creating an account with the Council - using their smart phone or mobile device.

"The quickest and easiest way to manage your Council Tax and benefits account is online, therefore we will be equipped with an iPad to help residents get set up with an account".

"Our online service provides a safe and convenient way to access your personal information, tell us about changes in your circumstances and submit requests"

To set up an account any resident will need to bring with them their Council Tax and Benefits account number.

Once registered, the resident will have easy access to our services;

24 hours a day 7 days a week

Apply for a discount or exemption

Fill in forms, then save and come back later to submit them

Upload any document evidence

Tell us they are moving house

Set up a direct debit

Tell us about a change in circumstance


The following dates give times for when the Council Mini Bus can be expected at the following local venues.
They aim to give advice and as much assistance as possible.


Tuesday 24th April

Sparkwell – village hall car park. 9.00am (1hr 30mins)

Cornwood – village hall or the square. 11.00am (1hr.30mins)

Lee Moor – Opposite village hall. 13.00pm (1hr 15mins)

Wotter – Methodist Church. 14.30pm (1hr 15mins)

Bickleigh – Church. 16.00pm (1.30mins)



DEVON COUNTY COUNCIL
Consultation:
Shaugh Prior – Definitive Map Review - Ending 30th April 2018.


Are you interested in footpaths, bridleways & byways in Shaugh Prior parish?
Devon County Council is carrying out a review of the public rights of way in the Parish of Shaugh Prior.

Update following meeting of 7th February at Shaugh Prior Hall:

The Wildlife and Countryside Act 1981 requires the County Council to keep the Definitive Map of public rights of way under continuous review and to make modifications where it appears that routes should be added, amended or deleted. A review has now started in Shaugh Prior parish following a public parish meeting on 7 February 2018.

The map in the links below shows existing public rights of way recorded on the Definitive Map in Shaugh Prior.

Any proposals for changes or amendments to the Definitive Map of Public Rights of Way should be sent to the address below by 30 April 2018.

Contact information:

Address: Emily Spurway, Devon County Council, Public Rights of Way Section, County Hall, Topsham Road, Exeter, EX2 4QD
Email: prow@devon.gov.uk
Phone: 01392 383000

Applying for a definitive map modification order
You may wish to apply for a definitive map modification order (DMMO) if you have evidence that:
a path or way that you and others have been using as a right of way for years is not shown
a path shown with a particular description should be shown as a highway of a different description, for example where a footpath has been used for many years by horseriders and you wish to apply to have it recorded as a bridleway
there is no public right of way over land shown in the map and statement of any description, or it is in the wrong place
any other particulars in the map and statement require modification.
The evidence may be in the form of historical documents or use by the public, or both. The procedure is set out under schedule 14 of the Wildlife and Countryside Act 1981.
Before making an application you should check both the definitive map and the register of existing DMMO applications and talk to the Definitive Map Team – we may be able to tell you whether a route has already been considered through the parish-by-parish review or help you with plans.
If you still want to make an application, you should:
download the application forms and guidance notes from Devon County Council website - Public Rights of Way
gather your evidence, both documentary and from users of the route
identify all the owners and occupiers of all land to which the application relates (this includes anyone that has land next to the route in question and anyone who may have access along it) and tell them that you are making the application by giving them a completed 'Form B' – the notice to be sent to all occupiers and owners affected by the application.
Please note that DMMO applications should not be made:
where you think it would be a good idea to have a public path in a particular place
if you think that the path is not suitable for its current classification and should be changed
if you think that the path is not needed for public use.

Copy and Paste the following Links into your browser for further information.


https://new.devon.gov.uk/haveyoursay/consultations/shaugh-prior-definitive-map-review/
https://new.devon.gov.uk/prow/the-definitive-map/making-changes-to-the-definitive-map/apply-for-a-definitive-map-modification-order/
https://new.devon.gov.uk/prow/the-definitive-map/definitive-map-review/





Fly-Tipping
This has become a growing concern in the area at present.
Those caught could face up to £5,000 in fines.
Please inform South Hams District Council if you find anyone fly-tipping or if you find any pockets of fly-tipping please report it straight away.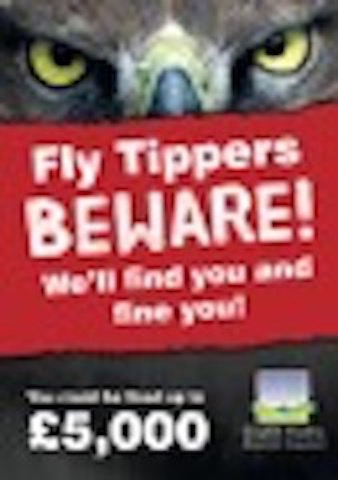 MOORLAND HOTEL -


In March - till 30th April - Steak Offer -
£7.90 for 8oz Rump Steak with all the trimmings
Ring 839228 for voucher and pre-booking.


Please Note : the Recycling Bottle Bank at the Moorland Hotel is temporarily missing.
We have been informed that it will be replaced shortly.


Follow the Plymouth and South West Devon Joint Local Plan Examination using the link below:
Joint Local Plan - Follow the Examination
Joint Local Plan – Hearing Details -
you can now view the dates/venues for each session using the link below:
https://content.govdelivery.com/accounts/UKSWDEVON/bulletins/1d3b248
South Hams District Council and West Devon Borough Council

All about the Joint Local Plan to become one Council.......
The Plan is now at EXAMINATION stage. See Link above for dates and venues for each session.

What happens next?
Following the hearing sessions the examination will remain open until the Inspectors' report is submitted to the Councils.

The Secretary of State would have the ultimate power to decide if the new Council is to be formed and over what period Council Tax should be equalised. If the proposal is approved, a review of the number of Councillors would be commenced by the Boundary Commission to determine the exact number of Councillors for the new Council.
The earliest the new Council would be formed is April 2020 with elections to the new Council in May 2020.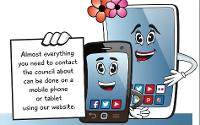 South Hams and West Devon Councils remind us all that nearly everything you need to contact the council about can be done on a mobile phone or tablet using their websites.
"Our customers can now apply for benefits, pay their council tax, even send us pictures of their key documents as evidence, all with their phones. They no longer need to scan documents in or bring them to us at the council. Just take a picture and load them onto the forms, just like they would upload a picture to Facebook or Instagram."
"We want to make it as simple as possible for our customers to be able to send us information from the devices that they use everyday.
they do not need to phone or visit the council, just go on the internet on their mobile phones or tablets and use the council's websites."
So next time you want to contact the council, don't call the council, use your phone or tablet! It will be like having the council in your pocket.

WOLF MINERALS - DRAKELANDS MINE


Newsletter no.19. From Elaine Budd -
read the full articles with photos in your browser: dm-community.co.uk and go to 'Community'.


I am delighted to be able to announce our project with local historian Chris Robinson as detailed below and I
am already in touch with many members of the community keen to share their memories and other materials. We hope this will be a real legacy project for the community and that it will be able to support other activity such as plans for a historic exhibition planned for the Lee Moor Hall in 2019 to commemorate 40 years since it was rebuilt, the previous one having been destroyed by a fire. Please do get in touch if you would like to get involved.
New book will capture unique slice of Devon's mining history
We have teamed up with leading Plymouth-based historian Chris Robinson to launch a research project and book celebrating Devon's mining heritage and its significant contribution to the social and economic development of the south-western corner of the County.
We are calling on local people with memories, photographs and other documents, including from the mine's operations over the two World Wars, to share these and help piece together the fascinating story of mining on Dartmoor's southern flanks and its influence in particular on Plympton and Plymouth. This is only the latest chapter in the history of the site - formerly known as Hemerdon Mine - the centuries-long story of exploration and mining across the surrounding area, and how this shaped the lives of the communities which grew up alongside the industry.
Wolf saves historic boundary stone'
Article by Mark Fenlon, Milestone Society Member
A boundary stone that was located on the western edge of the B3147 - Lee Moor to Plympton road, probably went unnoticed by passing travellers. Over time, successive resurfacing of the road had all but engulfed the stone, leaving only its top visible in the road surface. Unless otherwise informed, the stone could easily have been overlooked. At the spot where this stone once stood, modern maps clearly show a parish boundary, in this case that of Plympton St. Mary, crossing the B3417 at SX5614 5977. Older maps show a boundary stone at the point where the parish boundary meets the western edge of that road.
Sea Level Marker Stone
Another stone re-positioned was the Sea Level Marker Stone originally located alongside Ledgate Lane, Sparkwell and moved by Wolf Minerals to a new position alongside the new Public Bridleway adjacent to Hemerdon Ball. Grid Reference: SX/5697/5818 - Inscription: HHT The Sea Level of this place is 682 feet. The 'HHT' refers to Henry Hele Treby, who lived at Goodamoor House. The stone also has an Ordnance Survey benchmark.
New - End of March published Document....WOLF
Document Prepared for the General Public
-
Noise and Vibration Management Plan - Summary (14 pages)
Can be found by clicking on this Link.
To all Land Owners, and House Owners of land adjacent to Shaugh Common


From Shaugh Prior Commoners' Association
This is a
Reminder
that it is your Legal Responsibility to keep Moorland Livestock out of your land.
So please check and keep your boundary walls and fences in good condition, and ensure you keep all gates closed if you don?t want uninvited guests.
We are sure you all know this, but we do have occasional problems!
Thank-You!
Neighbourhood Watch - Wotter, Shaugh Prior and Lee Moor


POLICE CRIME REPORT - MARCH '18


Local Crime figures for March
-
Only two crimes to report;
1. 2nd March - Drink Driver at Cadover. Arrested and Charged to court.
2. Over a 7 month period items have been stolen from a house in Shaugh Prior undergoing renovation. Investigation is ongoing by CID.
Information;
1. Posts have been shared on social media regarding lambing season and regular patrols are taking place across the area.
Once we get our speed gun back we will be out on speed patrol.
Also the Community Speed Watch Team will be back out in action soon.
Sgt Ray Bower is temporarily covering in Sgt Woodwards absence. He will primarily be based in Totnes and it is unknown how long he will be covering for.
Neighbourhood Beat Manager: PC 6350 Tamsyn Dingley
Neighbourhood Team Leader: Sgt 3109 Woodward
End.