Latest Parish News and Information
Shaugh Prior Parish Council Meeting
-

The next meeting of the Parish Council is Wednesday 7th March at 7.30pm.
at Lee Moor Public Hall. Public Welcome




ALERT! TEMPORARY ROAD CLOSURE.....ROAD TRAFFIC REGULATION ACT 1984SECTION 14


THE COUNTY OF DEVON (TEMPORARY RESTRICTION)
( BROWNIE CROSS TO LITTLE DOWN LANE, BICKLEIGH) NOTICE 2018

TEMPORARY PROHIBITION OF THROUGH TRAFFIC & PARKING


DEVON COUNTY COUNCIL hereby give NOTICE that:

From MONDAY 12 MARCH 2018

for a maximum of 5 days
Until FRIDAY 16 MARCH 2018 (both dates inclusive)

No person shall cause or permit any vehicle to proceed or wait on the sections of Affected Roads
except for access to land or premises on or adjacent to those length of roads.


Roads affected -
BROWNIE CROSS TO LITTLE DOWN LANE, BICKLEIGH , JUNCTION WITH LANE
TO WHITTABOROUGH FARM TO BICKLEIGH BRIDGE COTTAGE

The alternative, signed, route for vehicles will be via - BICKLEIGH VALE, SHAUGH BRIDGE, SHAUGH PRIOR, THE OLD VICARAGE, HUXTON FARM, BEATLAND CORNER, BROWNIE CROSS, BROOK HOUSE, AND VICE VERSA.


This temporary restriction is considered necessary to enable -

DEVON HIGHWAYS - DRAINAGE

For additional information contact:
SKANSKA UK
Telephone: 0330 105 2719


Dated: MONDAY 12 MARCH 2018
Meg Booth
Chief Officer of Highways, Infrastructure Development & Waste
Devon Highways
Devon County Council
Lucombe House
County Hall
Exeter
EX2 4QD
Ref: TTRO1824483



DEVON COUNTY COUNCIL
Consultation:
Shaugh Prior – Definitive Map Review - Ending 30th April 2018.


Are you interested in footpaths, bridleways & byways in Shaugh Prior parish?
Devon County Council is carrying out a review of the public rights of way in the Parish of Shaugh Prior.

Update following meeting of 7th February at Shaugh Prior Hall:

The Wildlife and Countryside Act 1981 requires the County Council to keep the Definitive Map of public rights of way under continuous review and to make modifications where it appears that routes should be added, amended or deleted. A review has now started in Shaugh Prior parish following a public parish meeting on 7 February 2018.

The map below shows existing public rights of way recorded on the Definitive Map in Shaugh Prior.

Any proposals for changes or amendments to the Definitive Map of Public Rights of Way should be sent to the address below by 30 April 2018.

Contact information:

Address: Emily Spurway, Devon County Council, Public Rights of Way Section, County Hall, Topsham Road, Exeter, EX2 4QD
Email: prow@devon.gov.uk
Phone: 01392 383000

Applying for a definitive map modification order
You may wish to apply for a definitive map modification order (DMMO) if you have evidence that:
a path or way that you and others have been using as a right of way for years is not shown
a path shown with a particular description should be shown as a highway of a different description, for example where a footpath has been used for many years by horseriders and you wish to apply to have it recorded as a bridleway
there is no public right of way over land shown in the map and statement of any description, or it is in the wrong place
any other particulars in the map and statement require modification.
The evidence may be in the form of historical documents or use by the public, or both. The procedure is set out under schedule 14 of the Wildlife and Countryside Act 1981.
Before making an application you should check both the definitive map and the register of existing DMMO applications and talk to the Definitive Map Team – we may be able to tell you whether a route has already been considered through the parish-by-parish review or help you with plans.
If you still want to make an application, you should:
download the application forms and guidance notes from Devon County Council website - Public Rights of Way
gather your evidence, both documentary and from users of the route
identify all the owners and occupiers of all land to which the application relates (this includes anyone that has land next to the route in question and anyone who may have access along it) and tell them that you are making the application by giving them a completed 'Form B' – the notice to be sent to all occupiers and owners affected by the application.
Please note that DMMO applications should not be made:
where you think it would be a good idea to have a public path in a particular place
if you think that the path is not suitable for its current classification and should be changed
if you think that the path is not needed for public use.

Copy and Paste the following Links into your browser for further information.


https://new.devon.gov.uk/haveyoursay/consultations/shaugh-prior-definitive-map-review/
https://new.devon.gov.uk/prow/the-definitive-map/making-changes-to-the-definitive-map/apply-for-a-definitive-map-modification-order/
https://new.devon.gov.uk/prow/the-definitive-map/definitive-map-review/




Fly-Tipping
This has become a growing concern in the area at present.
Those caught could face up to £5,000 in fines.
Please inform South Hams District Council if you find anyone fly-tipping or if you find any pockets of fly-tipping please report it straight away.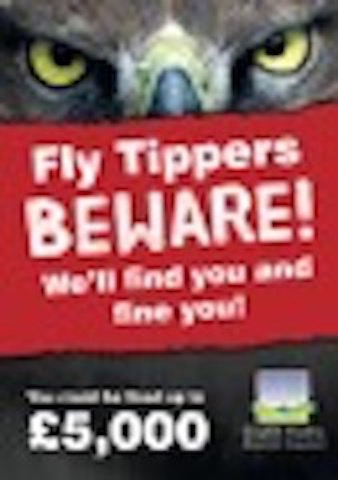 MOORLAND HOTEL - Recycling

Please Note : the Recycling Bottle Bank at the Moorland Hotel is temporarily missing.
We have been informed that it will be replaced shortly.


Follow the Plymouth and South West Devon Joint Local Plan Examination using the link below:
Joint Local Plan - Follow the Examination
The Plymouth and South West Devon Joint Local Plan – Hearing Details
you can now view the dates/venues for each session using the link below:
https://content.govdelivery.com/accounts/UKSWDEVON/bulletins/1d3b248
South Hams District Council and West Devon Borough Council

All about the Joint Local Plan to become one Council.......
The Plan is now at EXAMINATION stage. See Link above for dates and venues for each session.

What happens next?
Following the hearing sessions the examination will remain open until the Inspectors' report is submitted to the Councils.

The Secretary of State would have the ultimate power to decide if the new Council is to be formed and over what period Council Tax should be equalised. If the proposal is approved, a review of the number of Councillors would be commenced by the Boundary Commission to determine the exact number of Councillors for the new Council.
The earliest the new Council would be formed is April 2020 with elections to the new Council in May 2020.
Devon Alert !
Avian Influenza - Bird Flu has been detected in wild birds in Dorset.
This has led to a prevention zone being established across England.
For further advice please refer to Devon & Cornwall Police - Avian Flu Safety Update


See Details Showing the Bill Busting Information Session dates using the link below:
go to Energy Advice and click on 'Where we will be'.

FREE ENERGY ADVICE WORKSHOPS
Open to all local residents these 1 hour workshops are for anyone who would like to find out how to get the best energy deals, about the extra help and support available from energy companies, smart meters and home energy saving tips.
Workshops taking place on;
• Tuesday 6th February in the MARS Pavilion, Chatwell Lane, Modbury, from 6-7pm
• Wednesday 7th February in the Aune Room in The Old School Centre, South Brent from 7-8pm
• Wednesday 21st February in the Beacon Room, Ivybridge Library from 7-8pm
All the advice and information is free and impartial.
There will be lots of top tips and time for questions.
Refreshments and reference materials provided.
1hr 'drop in' energy advice surgeries will take place before each workshop. Bring a bill for the best advice.
Booking essential for workshops please call 0800 112 3044
or e-mail Katie@southdartmoorcommunityenergy.org to book.
www.southdartmoorcommunityenergy.org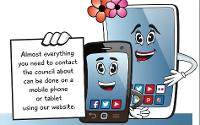 South Hams and West Devon Councils remind us all that nearly everything you need to contact the council about can be done on a mobile phone or tablet using their websites.
"Our customers can now apply for benefits, pay their council tax, even send us pictures of their key documents as evidence, all with their phones. They no longer need to scan documents in or bring them to us at the council. Just take a picture and load them onto the forms, just like they would upload a picture to Facebook or Instagram."
"We want to make it as simple as possible for our customers to be able to send us information from the devices that they use everyday.
they do not need to phone or visit the council, just go on the internet on their mobile phones or tablets and use the council's websites."
So next time you want to contact the council, don't call the council, use your phone or tablet! It will be like having the council in your pocket.
DEVON COUNTY COUNCIL - Community Projects

If you've got a good idea for a project, something that'll really benefit people in your community, but it needs start-up funding to get going, don't forget that Devon County Council and Devon's district councils have funding available for projects that 'enhance and make a difference to communities.'
For more information, contact your local authority.


Devon County Council...
Stay Alert to School Closures this winter:

With more severe cold weather expected this winter, parents are urged to sign up to the school closure email alert.
Once registered you will receive an email if the school has been closed due to winter weather.

To sign up go to Devon County Council website and enter public.govdelivery.com
Enter your preferred email address and then click on the drop down menu, ticking the schools you want information on, and then submit.
This service is just one way Devon County Council is keeping the public up to date this winter.



Wotter Surgery News:

The Defibrillator at Wotter is not reacting well to the cold. As a result, it has been taken inside the surgery and for the time being is only accessible during surgery hours.
if required out of hours, there is one at Lee Moor and Shaugh Prior Village Halls.

Dont forget to book your flu jab !
If the Surgery is booked up, you can walk into a Pharmacy and request your flu jab if you are eligible.
The injected flu vaccine is offered free of charge on the NHS to people who are at risk. This is to ensure they are protected against catching flu and developing serious complications. You are eligible to receive a free flu jab if you: are 65 years of age or over.

The White Thorn Inn - Shaugh Prior
See facebook for weekly details.
Open Midday to Midnight. Dogs welcome, Real Ale.
Sunday Carvery - best to book - but walk-ins welcome.
01752 839245
Live music every Saturday night

WOLF MINERALS - DRAKELANDS MINE
Operations
20th February 2018

The shutdown scheduled for the front end of the processing plant this week has been postponed to a longer shutdown period provisionally scheduled for 7th to 9th March.
We recognise the timing of the scheduled shutdown periods has been revisited a number of times recently as we have implemented changes. However, we expect the shutdown periods to settle into a more regular routine in the near future.
We will continue to keep the community updated on any revisions to the schedule as soon as practicable.
Please contact me should you have any queries.
Elaine Budd, Community Relations Manager

Contact Details:
01752 393287 / 07712 586060 / ebudd@wolfminerals.com
19th January 2018
Operational Update


Dear All
Noise Vibration Management Plan

The Noise and Vibration Management Plan has been reviewed by the Environment Agency and further information has been provided as requested, with a final response anticipated shortly.

During this period, a summary of the Plan was shared with the LFN Working Group chaired by Ruth Allington and attended by individuals invited from the local community. The summary was also shared with members of the Sparkwell Parish Council, ahead of an anticipated public meeting once the Environment Agency has completed its review of the Plan.

We will provide notice of a public meeting as soon as possible.

Elaine Budd, Community Relations Manager.


To all Land Owners, and House Owners of land adjacent to Shaugh Common


From Shaugh Prior Commoners' Association
This is a
Reminder
that it is your Legal Responsibility to keep Moorland Livestock out of your land.
So please check and keep your boundary walls and fences in good condition, and ensure you keep all gates closed if you don?t want uninvited guests.
We are sure you all know this, but we do have occasional problems!
Thank-You!
Neighbourhood Watch - Wotter, Shaugh Prior and Lee Moor


POLICE CRIME REPORT -

DECEMBER 2017
There was only one crime recorded a GBH (Grievous Bodily Harm) at Lee Moor early December.
Due to no credible evidence or witnesses it was filed as a 'no crime'.

JANUARY 2018

5 Crimes recorded

1 x Burglary in Lee Moor, ongoing enquiries with a positive lead.

1 x Kill a wild Bird, Lee Moor ongoing enquiries at this time.

1 x Attempt Burglary, Shaugh Prior, property currently under construction nothing for forensics, crime filed.

1 x Domestic related in the Lee Moor area.

1 x Criminal Damage, Lee Moor, undetected.


Ensure your vehicle is 'winter weather' ready i.e. de-frosted, de-iced, adequate tyres, warm clothing/food/drink incase you break down, check your recovery details and keep your mobile phone charged fully.

Neighbourhood Beat Manager: PC 6350 Tamsyn Dingley
Neighbourhood Team Leader: Sgt 3109 Woodward

End.