Latest Parish News and Information
Parish Defibrillators:

There are three Parish Defibrillators for medical emergencies.
Each village has one installed and they are checked and monitored regularly by our Parish Councillors.
Wotter - on the wall outside the Surgery in Wotter Village. (Next to the old Methodist Hall)
Shaugh - on the wall of the Parish Hall
Lee Moor - on the wall of the Parish Hall.

Shaugh Prior Parish Clerk : Change of E-mail address

Please Note that following recent changes in General Data Protection Regulations, the Parish Clerk's email address has changed.
It is now : scott.smy@shaughpriorparish.gov.uk

Shaugh Prior Parish Council Meeting -
The next meeting of the Parish Council is Wednesday 3rd October, starts at 7.30pm.
at LEE MOOR PUBLIC HALL Public Welcome
Broadband
The Parish Council are looking into the problems residents of the Villages are experiencing in obtaining Superfast and a better Internet Connection.
This will be a matter on the Agenda for the next meeting outlined above.
Devon Highways - Temporary Traffic Notice
Devon County Council

Roadworks, delays likely between 6 Nov - 13 Nov
Lower Hill to Port Lane, Shaugh Prior,...

Responsibility for these works : Western Power Distribution

Lower Hill to Port Lane, Shaugh Prior, Devon
Traffic lights, etc: and Road closure

Location:
From outside Hartstone Farm to outside Hartstone Farm Bungalow
Description:
32m trenching in tarmac road and 7m road crossing in tarmac road for new supply


Local Community News:

dates for diary:
LEE MOOR - Giant Jumble Sale - 29th September '18.

The Mega Sale.. Saturday 29th September at 10.00am - 2:00pm
All Profits made to to Lee Moor Public Hall.
Please bring all your jumble down to the Hall on :
Wednesday 26th September between 7:00pm - 9:00pm
OR
Friday 28th between 6:00pm - 7:00pm.
Food and drinks available and the bar will be open
As well as the Jumble Sale, there will be a variety of stalls:
Perfume stalls - Jewellery - Raffle - and loads more......
Raffle prizes would be much appreciated.
Shaugh Prior Apple Day! - October 20th 🍏🍎

Activities through the day, in and around the Hall. Bring your own apples for pressing. In the evening there will be a Barn Dance and Pasty Supper.
Included a Cookery Competition to find the best Apple Pie, Apple Cake and Apple Chutney.

Tickets for the evening event from compton.dr@gmail.com (David Compton, Chair Village Hall Committee)
Tickets from David Compton are £10.00. Price includes the Pasty Supper (Vegetarian Option bookable at the time of ticket purchase).
7:00pm for a 7:30pm start. The Band will be Amber Fire, with a Caller, and plenty of instruction for novices!!
Bar will be Open.

MOORLAND HOTEL -

Please Note : the Recycling Bottle Bank is back at the Moorland Hotel.
It's behind the big brown fence just right of the front door. The Community are very welcome to use it.

Access is available during the day but they would ask you not to use the bottle bank at night. It is noisy, and there are two big dogs roaming that area at night!

So feel free to come and use it to recycle all your glass bottles.
Did you know that Avon products can be order through Tish at the Hotel.
POST OFFICE - is all up and running well again on Monday and Thursday mornings in the lounge.

You can pay bills, withdraw cash, and use all the P.O facilities.

Restaurant: call to book 01752 839228
Just one table left for Boxing Day Lunch at the Moorland Hotel. Can seat up to 4 guests max.
December Festive Menu running up until Christmas is out now and taking bookings.
Bookings now being taken for New Year's Eve dinner and disco.
Call us on 839 228 if you would like to make a reservation.
Plymouth News - Plymouth City Council...

Green light for congestion-busting new road
Plans for a major new road connecting the east and north of Plymouth have been given the go ahead by planners.
The Forder Valley Link Road will connect William Prance Road in Derriford with the junction of Forder Valley Road and Novorossiysk Road.

It will mean drivers travelling between the east and north will be able to avoid the often heavily congested Manadon Roundabout and A386 Tavistock Road.

This will reduce journey times and improve traffic flow, as well as help unlock new jobs and homes in the north of the city.

South Hams Looking to Improve Recycling Services

The South Hams has enjoyed a high recycling rate for some years and is currently second in the Devon ratings, however changes in legislation, rising market costs and decreases in the value of recycling material, make it more and more difficult to meet ever-changing needs without a change to our service.

Many other councils already enjoy a weekly collection of recycling materials from the kerbside. In order to improve our current service we need to increase the number of materials we collect from the kerbside weekly to include glass, textiles, plastic pots, tubs and trays and offer a weekly food waste collection service.
The Council is looking to align its service with our Devon neighbours to make sure we divert as much useful recycling material as possible from incineration. This means, a service will be designed which has the greatest environmental and cost benefits we can operationally achieve, and which is similar in design to that of other councils in the area.
By having a similar recycling and waste system across the county, it will make the service easier for residents if they move between authorities. It also helps us to benefit from economies of scale when selling recycling materials and helps the County Council to provide cost effective disposal routes.
The move to the Devon Aligned Service is likely to be in place by the end of September 2020 to allow time for changes to take place with the least disruption to residents.
A procurement project is also currently underway to look at testing our frontline services for recycling and waste, street and toilet cleaning in the market place. This means a company could be contracted to deliver these services on behalf of South Hams District Council if they can offer better value for money and a better quality of service can be achieved. The Council is doing this to improve both the cost and quality of services to householders.


The South Hams District Council and West Devon District Council
Access to On-Line Services -
Council News

From 1st April the Council will no longer accept cash or cheque payments.
But you can still pay your Council Tax by cash or cheque at a local Post Office with a Pay Point.
Click on the following Link to see how the Council is going Cashless, and the ways to pay:
Our Cashless Council


The proposed merger of Devon and Cornwall Police and Dorset Police.

by the commissioner........
Many of you will have seen in the news or online that Devon and Cornwall Police and Dorset Police are looking into the possibility of merging to become one police force by 2020.
My team and I are out and about across our two counties, meeting lots of people and hearing your views about the proposal.
At the moment I am in listening mode - I'm waiting to hear exactly what a merger could deliver and whether the public would support it or not before I make a decision.
I am aware of the time and effort that can go into making a merger work and this one of my considerations in the decision.
I need to be sure that a merger would deliver a significant number of additional officers and a better service to our communities before I will support it.

I want to be absolutely clear that no decision has been made yet and your views will be vital in deciding if the proposal will go ahead.
This is why we want to hear from as many of you as possible so please make your voice heard by completing the online survey at www.futurepolicing.co.uk.
If you would like a paper copy please call my office on 01392 225555 to request a paper copy with a returns envelope.



Fly-Tipping
This has become a growing concern in the area at present.
Those caught could face up to £5,000 in fines.
Please inform South Hams District Council if you find anyone fly-tipping or if you find any pockets of fly-tipping please report it straight away.


Found on the weekend 1st September between Hartstone and Faunstone.

This was found on the night of Monday 3rd September in much the same place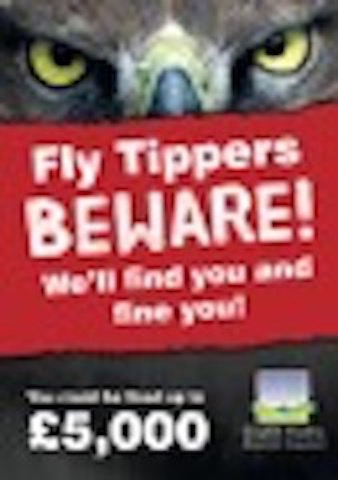 Follow the Plymouth and South West Devon Joint Local Plan Examination using the link below:
Joint Local Plan – Hearing Details -
you can now view the dates/venues for each session using the link below:
https://content.govdelivery.com/accounts/UKSWDEVON/bulletins/1d3b248
South Hams District Council and West Devon Borough Council

All about the Joint Local Plan to become one Council.......
The Plan is now at EXAMINATION stage. See Link above for dates and venues for each session.

What happens next?
Following the hearing sessions the examination will remain open until the Inspectors' report is submitted to the Councils.

The Secretary of State would have the ultimate power to decide if the new Council is to be formed and over what period Council Tax should be equalised. If the proposal is approved, a review of the number of Councillors would be commenced by the Boundary Commission to determine the exact number of Councillors for the new Council.
The earliest the new Council would be formed is April 2020 with elections to the new Council in May 2020.
USE YOUR DEVICES TO CONTACT THE COUNCIL (South Ham and West Devon Councils).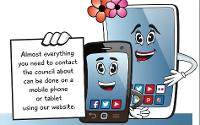 South Hams and West Devon Councils remind us all that nearly everything you need to contact the council about can be done on a mobile phone or tablet using their websites.
"Our customers can now apply for benefits, pay their council tax, even send us pictures of their key documents as evidence, all with their phones. They no longer need to scan documents in or bring them to us at the council. Just take a picture and load them onto the forms, just like they would upload a picture to Facebook or Instagram."
"We want to make it as simple as possible for our customers to be able to send us information from the devices that they use everyday.
they do not need to phone or visit the council, just go on the internet on their mobile phones or tablets and use the council's websites."
So next time you want to contact the council, don't call the council, use your phone or tablet! It will be like having the council in your pocket.

WOLF MINERALS - DRAKELANDS MINE
Newsletter August '18

Memories in 'The Miners'
Some of you may have heard that we had a very successful session at the Miners' Arms recently. Following an appeal in the local press by Chris Robinson – who is making good progress with his History of Hemerdon – there was an impressive turn out from the local community of people who had historic family connections with the mine.

I went along with Chris and Keith Loze, a local mining and mineral enthusiast who is assisting on the project and just as well too as at one point we had a queue of people waiting to share their stories. Happily, the pub atmosphere was conducive to the queue being quite a happy one!

Wolf Signs the Armed Forces Covenant
Wolf Minerals has recently signed an Armed Forces Covenant that demonstrates the Company's commitment to support the Armed Forces Community.

We recognise the value serving personnel, both regular and reservists, veterans and military families contribute to our business and our country. We will seek to uphold the principles of the Covenant and publicise these commitments within our community, through social media channels and our suppliers.

We will also work with the Careers Transition Partnership to promote our vacancies to ex-military and military looking to re-train.
Young Mining Professionals Visit to Drakelands
Wolf recently hosted a visit from Young Mining Professionals, a growing international association of mining professionals based in Vancouver, Toronto, Montreal and London that share the goal of advancing the global profile and leadership of the mining and exploration industry.
YMP was established to assist participants in obtaining the skills, support and knowledge to successfully advance their careers, develop a network of contacts within the industry, and identify career and mining-related investment opportunities. YMP facilitates these objectives through topical networking, guest speaker and social events organised throughout the year.
Update on Staff Fundraising
So far this year Wolf staff have organised bake sales on site, a Grant National Sweepstake, a 5-a-side football tournament against IMERYS and a team of 10 entered the Plymouth Half Marathon. The fundraising total to date is an exceptional £2,391!

The next staff venture is being undertaken by Clayton Piper (Control Systems Engineer) and Arnold O'Moore (Fabrication Supervisor) and a message from them can be viewed via the full article.
To donate visit http://www.mystlukes.org.uk/event/wolfminerals.

Replica Kibble Presented to Landowner
Prior to the development of the Drakelands Mine site, Wolf Minerals funded extensive archaeological investigations across Crownhill Down and the surrounding area. A large focus of this work was the 1.5km of tin working remains that ran east to west across the Down, in the form of a series of interwoven earthworks. The remains represented the pits and spoil from generations of tin prospectors and miners working on the site from the medieval period to the late-19th century.
Restoration Concept
An updated Restoration Concept is in place for the overall mine site at Drakelands comprising the open pit, mineral processing facility, mining waste facility (MWF), and associated infrastructure.

As per the original Restoration Concept (July 2009), the landscape and habitat restoration of the site is to be phased to ensure that overall impacts are lessened, and the biodiversity benefits of restored habitats are realised as early as possible.

This document sets out an updated Restoration Concept that recognises changes in MWF scheme design and other commitments made since the original 2009 Restoration Concept was prepared.

There has been no change to the restoration principles as originally developed in 2009.

Within the Unilateral Undertaking Wolf is required to undertake a review of the Restoration Concept and its principles at five yearly intervals from the date of the original Undertaking (29th November 2010) in consultation with Devon County Council and other relevant statutory agencies. The next review of the Restoration Concept will be in 2022.

An artist's impression of the restoration concept is available on the web site (link below
Update and 360 Virtual Reality Film Project
Filming has now taken place of the mining process at Drakelands Mine to enable people to view the entire process from 'Drilling to Bagging' at Drakelands Mine. We were very fortunate to have Professor Iain Stewart fronting the film – Iain Stewart, MBE FGS FRSE is a Scottish geologist, a Fellow of the Geological Society of London, the Royal Society of Edinburgh, and President of the Royal Scottish Geographical Society and Director of the Sustainable Earth Institute at Plymouth University and has worked extensively with the BBC. He was also very pleased to catch up with some old students!

The film will be made available to download from www.dm-community.co.uk in the next month.
Events in the Local Community
Farmers Market
16th September, 14th October, 11th November, 15th December
9.30am to 12.00pm

A range of stalls including:
Local meat producers, artisan bread, pies, jams, chutneys and preserves
Local forager and craft stalls
Homemade dog biscuits
Handmade cards, candles and wax melts

MacMillan Coffee Morning
28th September 218 10.00am to 12.00pm

Christmas Fayre
Saturday 17th November 2018
Apple Day 2018
Following last year's Apple Celebration, the Shaugh Prior Recreation Hall Committee will hold a similar event this year. It will be held on Saturday 20th October - so please put this in your diary! Further details will follow in due course but we are delighted to announce that this year's event will be sponsored by Wolf Minerals.

Peter Burkill (on behalf of SPRH Committee)
News - MAY '18
Wolf will be again supporting the Apple Celebration Day, being organised by Shaugh Prior Recreational Hall.
It takes place 20th October 2018.
Wolf have also confirmed they would help financially with the purchase of a new defib at Wotter Surgery.
There has been a lot of concern due to the old one being temporarily out of action during the winter months.
Re-cladding of Processing Plant
Elaine Budd reports there has been much work undertaken in preparing for the re-cladding of the plant, with a new high spec acoustic cladding treatment. So the first steps begin with strengthening of the existing structure, prior to the current exterior being replaced with the new panels.
This work itself should not result in increased noise levels. Wolf will continue to monitor any impacts carefully.
History of Hemerdon Mine
The Project involving local historian Chris Robinson is still on-going and he has been overwhelmed by support he has been getting from the neighbourhood and local community. Many meetings have taken place, including talks with local Cllr John McIver about Lee Moor, and with Cllr Sue Burkill and the parishioners.
Elaine Budd
Community Relations Manager


To all Land Owners, and House Owners of land adjacent to Shaugh Common


From Shaugh Prior Commoners' Association
This is a
Reminder
that it is your Legal Responsibility to keep Moorland Livestock out of your land.
So please check and keep your boundary walls and fences in good condition, and ensure you keep all gates closed if you don?t want uninvited guests.
We are sure you all know this, but we do have occasional problems!
Thank-You!
Neighbourhood Watch - Wotter, Shaugh Prior and Lee Moor

Report an injured animal
Dartmoor Livestock Protection Society: 07873 587561



SHAUGH PRIOR PARISH POLICE CRIME REPORT

August 2018
CRIMES: Total : 2
1. On 9th August a report was received from a member of the public, who was horse-riding, of a dog running around the moors chasing sheep. The horse rider and the dog owner exchanged 'unpleasant' words to each other over the situation, before going their separate ways. Out of this incident two crimes were created (1) Dog dangerously out of control

(2) Public Order (using threatening / abusive words to cause harassment/alarm/distress). All persons involved, including the sheep owner (not involved), have been spoken to and words of advice passed. No sheep were injured and no assaults on anyone. Both crimes filed.

Logs of Note;
1. On 9th a log was reported of anti-social driving by a red Nissan in Lee Moor. Local unit attended but the vehicle had left the area. Register Keeper checks carried out and an anti-social driving letter was sent to R/K by NHT.
2. On 21st a further report of the red Nissan engaging in anti-social driving. Registered Keeper located and spoken to by Neighbourhood Team – if any further reports then vehicle will be seized.
3. On 24th & 30th reports received of cows / calf's in road – unknown why reported to police, or what animals were doing.

Friday 14th is last day for PC DIngley in Ivybridge as she will be on attachment elsewhere. Temporary cover will be with PC 5890 Holly Lynch, who can be contacted via email.
Holly.LYNCH@devonandcornwall.pnn.police.uk
( Direct dial: 07595 011193)




Protect Yourself




Your bank or the police will never:

- Phone and ask you for your PIN or full banking password.

- Ask you to withdraw money to hand over to them for safe-keeping, or send someone to your home to collect cash, PIN, cards or cheque books if you are a victim of fraud.

Don't assume an email or phone call is authentic

Just because someone knows your basic details (such as your name and address or even your mother's maiden name), it doesn't mean they are genuine. Be mindful of who you trust – criminals may try and trick you into their confidence by telling you that you've been a victim of fraud

Stay in control

If something feels wrong then it is usually right to question it. Have the confidence to refuse unusual requests for personal or financial information.

For more information about how to protect yourself online visit







Fin