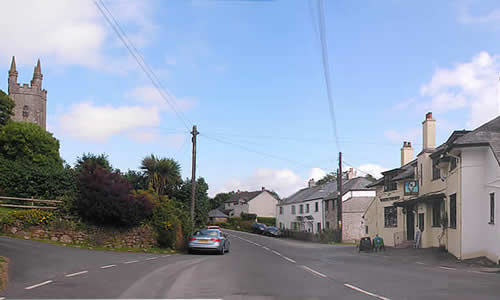 Shaugh Prior Parish Council Meetings during Covid-19 Pandemic
All Meetings of the Parish Council are held on the first Wednesday of the Month at 7:30pm.
The next meeting will be held at the Lee Moor Public Hall on Wednesday 2nd February 2021 @ 7:30pm.

If you have any queries or have any issues you would like the Parish Councillors to take up, please contact the Parish Clerk. scott.smy@shaughpriorparish.gov.uk
If you wish to join a meeting please contact the Parish Clerk Mr Scott Smy, giving 24 hrs notice. scott.smy@shaughpriorparish.gov.uk
Community Issues
Report It : Can I remind residents that if you have issues relating to dog fouling, noise nuisance, missed bin collections, pot holes etc you can report it direct to SHDC direct through their 'Report It' facility on their website. You can report things as they occur without waiting for the next Parish Council meeting. Similarly, Parish Councillors can do this on behalf of residents by using the same portal.



Roadworks
Replacement of Cattlegrid on Lee Moor Hill

(at the Lee Moor end of Tungsten Mine Road)

The works are planned to start on the 5th January 2022 subject to favourable weather and not withstanding any supply problems with the grid or other components.
The works will be carried out using two-way traffic signals, under reduced speed limits and should take between one and two weeks.


Changes to Waste and Recycling Dates in the South Hams in January
Our waste and recycling collection crews are working extra hard this January to fully catch up following the Christmas period. They're out six days a week, Monday to Saturday, finishing on Saturday 22 January.
Please have your recycling and waste ready for collection at 7 a.m. at the kerbside on the correct day.
If your collection is usually on:
♻️ Friday 14 January - it will now be Monday 17 January
♻️ Monday 17 January – it will now be Tuesday 18 January
♻️ Tuesday 18 January - it will now be Wednesday 19 January
♻️ Wednesday 19 January - it will now be Thursday 20 January
♻️ Thursday 20 January - it will now be Friday 21 January
♻️ Friday 21 January - it will now be Saturday 22 January
From Monday 24 January onwards, all collections return to normal.
Over the Christmas holidays we'll be collecting your waste and recycling at different times - see the waste calendar above to see how your collections are affected.
www.westdevon.gov.uk/recycling-christmas
Community Clayworks Windfarm Update :
Steering Group Minutes of 11th November 2021. Download them below (pdf).
Download Community Windfarm Steering Group Minutes
Clayworks Community Wind Farm - Steering Committee

please use link below for latest information on the Steering Committee and how to join.
Download details of how to join Steering Group Committee
Community response to the climate emergency?
Background Information regarding the feasibility of a Wind Turbine project at Lee Moor can be found by using the following link:

Devon Energy Collective CIC (DEC) is a not for profit community interest company set up by a network of community energy enterprises across Devon to help Devon transition to net zero by helping communities to respond to the climate emergency.


Latest Covid News

Option to leave self-isolation after five full days
The default COVID-19 self-isolation period continues to be 10 days, but the government announced this week that from Monday 17 January, people will have the option to reduce their isolation period after five full days, if they test negative on both day 5 and day 6, and do not have a temperature.
But it's crucial that people isolating wait until they have received the two negative lateral flow device (LFD) tests on two consecutive days - the first test no earlier than day 5, and the second must be taken the following day.
And it's essential that the two tests are reported before people return to their job or education, if leaving self-isolation earlier than the full 10 days.
However, there are still risks. If you leave isolation on day 6, after 5 full days of isolation, between 20 to 30 per cent of people are still infectious.
So anyone leaving self-isolation earlier than 10 days is strongly advised to wear face coverings and limit close contact with other people in crowded or poorly ventilated spaces, and work from home if they can.
There are exceptions though. Self-isolation may continue in certain circumstances, such as for those who work with vulnerable people. The government will publish a full list in their guidance in due course, they report.
People in England, who receive a positive lateral flow device (LFD) test result for coronavirus are required to self-isolate immediately, without having to take a confirmatory PCR test.
Cyber Security Update From South Hams District Council
Seasonal Scams and Christmas tips when buying tech
I want to start off by thanking everyone for completing the cyber security training and I hope you are getting as paranoid as I am when using email and online shopping.

The criminals are ramping up their campaigns to separate you from your hard-earned cash. So far I have seen good examples of;
• Delivery scams – You will receive a missed delivery notice or an advance fee scam saying you have to pay a charge of some sort to get the parcel delivered.
• Phantom charges from Amazon – These are telephone calls saying an order has been placed on your account, they will either try to log into your computer or will try and get your actual Amazon login details.
• Calls from 'Carphone Warehouse' – A phone call offering an amazing deal on an iPhone 13 Pro Max with unlimited data etc all for £39pm over two years. Once you have handed over personal and bank details they will place an order with the phone networks and a phone is delivered to your home. They will then call or email pretending they have made a mistake and it's someone else's order. They will then ask you to send the phone back to addresses in the UK and will then steal the phone leaving you with multiple expensive contracts (usually £80+ a month!) and no phone.
• Pop-up websites – These are generally pop-up stores offering great deals but fail to deliver, or they deliver fake goods. The contact details are often fake and they will be gone with your personal details and money.
• Gift card scams – Received an email from a friend asking to buy gift cards for them? Criminals will clone and pretend to be people you know to get you to do this. They are after the code on the card to spend the money. The Council is constantly playing 'Whack a Mole' trying to stop these emails!
• Refund Scams – You may receive an email or text pretending to be from a well-known store, or HMRC promising a credit or tax refund and a link to claim the money back. They will ask for bank details. DON'T give them out!
• E-card Scams – Watch for the e-cards you receive online. It could be infected with a virus that could encrypt your device and be held to ransom to get the files back or a banking malware waiting for you to do online banking and steal your login details

What can you do to stay safe?

• Always make sure you have good anti-virus software installed on all of your devices.
• Make sure your computer is patched and up to date.
• Always check the email address, looking for similar names such as support@amaz0n.co.uk
• Always hover over the links and check where they are going? Is the website genuine?
• Is the deal too good to be true?
• Enable 2FA on anything that supports it. Banking, email, shopping etc.
• Don't reuse passwords. Save the passwords in the browser or use a password manager (1password, bitwarden, lastpass)
• Have a look at https://www.ncsc.gov.uk/cyberaware/home for more hints and tips.



RURAL AFFAIRS - FUEL SAFETY MEASURES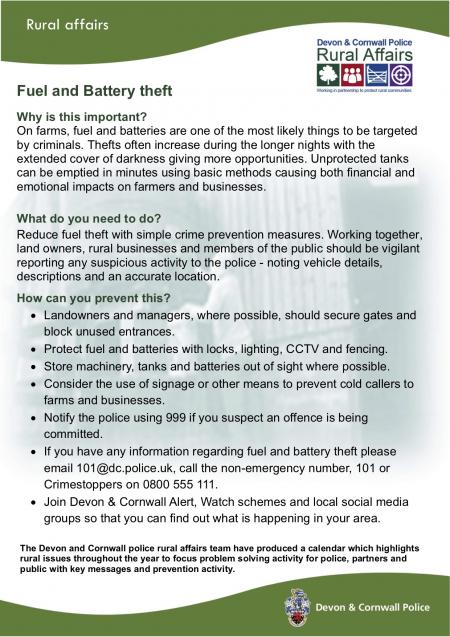 Ivybridge Mobile Library : Village Stops and Times
Dates: Calling on Fridays:

Jan 21. Feb 18. Mar 18. Apr. 8 May 13. June 10. July 8. Oct 28. Aug 5. Nov 25. Sep 2 & 30th.

Village:
Shaugh Prior @ White Thorn Arrive: 10:20 Depart: 10:50

Lee Moor Arrive 11:05 Depart: 11:35

Tungsten West Ltd - Hemerdon Mineral Processing Plant & Mine Waste Facility Permit Application

Consultation closed

Tungsten West Ltd have applied for two environmental permits to operate a mining waste facility and mineral processing plant at Hemerdon Mine, Drakelands, Plympton, Devon PL7 5BW. We held a consultation to seek your views, which opened on the 1st October 2021. This consultation has now closed.

We have received a number of responses to this consultation. We will now begin to assess the permit application which will include consideration of all relevant comments received. This work will need to be scheduled alongside the other permit applications we are assessing across England. You may not hear from us while we carry out this work, but we will let you know as soon as we have any more information to share.

How do we assess a permit application?

When we assess a permit application we check that the operator will use all the appropriate preventative measures, and Best Available Techniques, so that no significant pollution is caused. We review the design of the proposed facility, how it will be operated, the emissions it will generate (to air, water and land) and whether it will have any significant impacts on people living nearby and natural habitats.

We will also consider all the relevant information and comments you have sent to us during the consultation, to ensure we consider all the issues raised. We may need to request further information from Tungsten West Ltd.

What happens when we make a decision?

If we decide that the application has provided sufficient information for us to determine that the facility will not cause harm to the environment or people's health, we will produce a draft decision document and draft permit. The decision document will explain how we have reached our decision and how we have used the relevant information and comments you have given us. It will also show how we have used any additional information provided by Tungsten West Ltd that we have requested during the determination, if there was any.

If we think we may ('minded to') issue the permit, we would hold a second consultation. This will give you the opportunity to examine and make comments on our draft decision document and on the conditions we are 'minded to' include in the draft permit. We will consider relevant comments before making our final decision.

If we decide to refuse the permit, we would not hold another consultation. Tungsten West Ltd would have the right to appeal this decision.

How can I get further information?

For general information about our permitting process please see our Citizen Space page:

https://consult.environment-agency.gov.uk/psc/pl7-5bw-tungsten-west-limited https://consult.environment-agency.gov.uk/psc/pl7-5bw-tungsten-west-ltd/

Environmental permits detailed information:

www.gov.uk/topic/environmental-management/environmental-permits


Council News - Mobile Booster Scheme Available
South Hams & West Devon

Mobile Booster Voucher Scheme
Do you live in a rural community? Do you have poor indoor mobile coverage? If so, then this voucher scheme may be of interest to you.
Connecting Devon and Somerset have a scheme, funded through the Heart of the South West Local Enterprise Partnership's (HotSWLEP) Growth Deal, which allows businesses and households to apply for an £800 voucher which can be used to buy a mobile signal booster from a registered scheme supplier. The booster will in turn help to improve indoor mobile coverage for the premises in question by improving 4G coverage.
It is up to the applicant to research which of the suppliers can install in their area and which one is best to go with for their specific needs. Getting in touch with the supplier directly to redeem the voucher and have the equipment installed at the premises.
To find out more from the Connecting Devon and Somerset website and to apply using their application form, please click here.
Better Broadband - From South Hams District Council
Please register your interest at www.southhams.gov.uk/community-broadband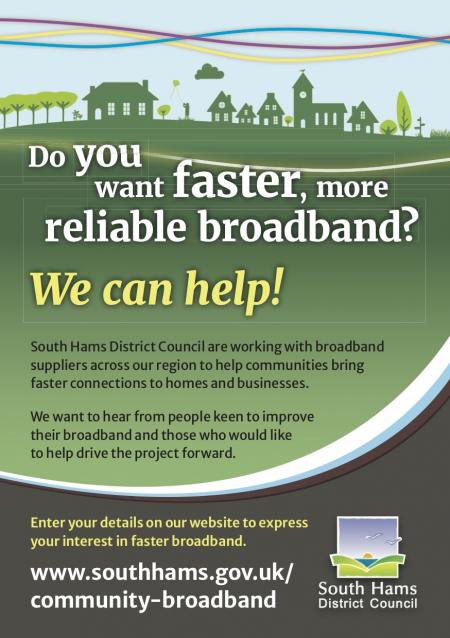 New Funding Opportunity
Apply today for funding to support those who are self-isolating
We're pleased to be working with Devon County Council on this new funding opportunity, which we hope will be of interest to many of our members, partners and supporters...
Devon County Council is launching a new fund to help community organisations provide practical, social and emotional support to Devon residents self-isolating due to COVID-19.
The grants of up to £5,000 for small projects and £20,000 for larger projects can be used to help those self-isolating with things such as:
caring responsibilities
accessing food and other supplies
practical tasks such as dog walking
mental health and wellbeing support to address things like loneliness and boredom
Groups can also use the money to improve their community's awareness and understanding of the government's self-isolation rules, including when you need to self-isolate, how long for, what it involves and why it is a vitally important part of slowing the spread of COVID-19, as well as what support is available.
Further guidance and application criteria can be found by clicking the link below. If you have any questions at all, including if you have an idea/project that doesn't appear in the criteria but still contributes to COVID-19 containment, prevention or understanding of self-isolation, please contact us at info@devoncommunities.org.uk.
Woolwell to the George Road Improvements - Cllr Barrie Spencer.

Although the consultation period has gone, your comments and view will still be taken into account
Please respond and take advantage of getting your points across to Plymouth City Council

"As you are probably aware there has been much discussion in Plymouth about an improvement to the 'Woolwell to the George' road (A386). This is one of the most congested roads in Plymouth and is renown for delays, traffic jams and the frustration of around 30,000 motor vehicle movements PER DAY!
Plymouth has long discussed the upgrade and this is inextricably linked to the Barwood development of 2,000 homes in the western edge of my Ward. The JLP has clearly identified the area as development land so I feel that it is not a question of if the development proceeds rather when. With that in mind the my Woolwell Ward colleague and myself sought a meeting last week with the decision makers in Plymouth once we became aware of some consultation that they were carrying out. The major problem was that they were only consulting within the Plymouth boundaries and Woolwell itself. By their own admission they had failed to consider any wider consultation.
The thrust of our meeting with PCC was this failure to consult on such a wide reaching subject; one that has such a critical impact on so many in the area. The whole project will have implications to Shaugh Prior, Wotter, Lee Moor etc as well as Cornwood, Lutton and beyond. It also has an effect on Tavistock, Crapstone, Buckland Monochorum and just about anywhere in the Plymouth Travel to Work Area. It is clear that had this meeting not taken place there would have been no wider discussion.
The traffic numbers mentioned in the literature are 30,000 vehicles per day. This is going to increase substantially when the Barwood development is carried out.
Now is your Parish's chance to get involved. I would even say that it is vital that you do so. This is clearly important to us all.
As a direct result of our intervention PCC have set up an email address for you to use. The idea is that you can express your views, questions, concerns etc directly to PCC and we have been assured that they will respond. You can feedback using the methods indicated in the leaflets or you can communicate directly using:

transportprojects@plymouth.gov.uk
It would be a great shame if we did not take maximum advantage of this opportunity especially since it has taken some considerable effort to secure the line of communication".

Thank you.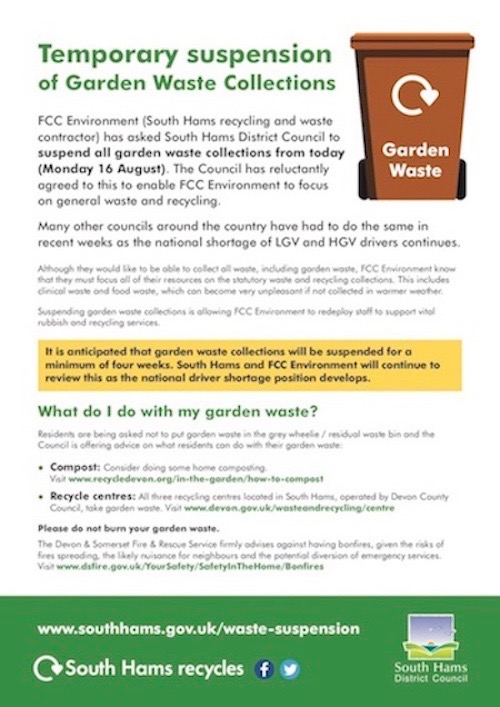 South Hams Waste Update -
South Hams Waste Update -

Clearing up the confusion
We know that there has been a bit of confusion over what we're asking each of you to do with your waste and recycling.
We have set up a new page on our website that explains the current situation with the service, clarifying the difference in the three ways we're currently picking up your waste and recycling and what you need to do with your waste, including food waste.
On this webpage, you can enter your postcode to check if you're on the new co-mingled service - where your recycling will be mixed together in the collection vehicle but separated at a local sorting facility.
You can visit the new webpage by clicking on the link: https://southhams.gov.uk/waste-service-updates
New Recycling Service Missed Waste Collections

Due to complications delivering this new service, missed collections are commonplace in our rural areas.
Please report your missed collections on the South Hams website portal:
https://southhams.fccenvironment.co.uk/missedcollection
and also to Cllr Barrie Spencer. Cllr.Barrie.Spencer@southhams.gov.uk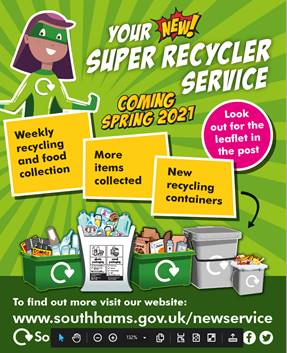 When your containers arrive, your new service will start on your next collection day

CLICK HERE TO FIND OUT ALL OF THE DETAILS:
www.southhams.gov.uk/newservice
Your new containers will be delivered the week before your new service starts - your recycling will then be collected every week, however there have been major difficulties in delivering this service and FCC contractors for SHDC have issued an apology to residents and are undertaking changes to rectify the situation.

Alert - Vaccine Passport Scams

Action Fraud has received over 700 reports from members of the public about fake emails purporting to be from the NHS. The emails claim to be able to provide people with a "digital passport" that "proves you have been vaccinated against COVID-19". These emails are fake, and the links within them lead to genuine-looking websites that steal your personal and financial information.

How to protect yourself:

In the UK, coronavirus vaccines will only be available via the National Health Services of England, Northern Ireland, Wales and Scotland. You can be contacted by the NHS, your employer, a GP surgery or pharmacy local to you, to receive your vaccine. Remember, the vaccine is free of charge. At no point will you be asked to pay. The NHS will never ask you for your bank account or card details. The NHS will never ask you for your PIN or banking passwords. The NHS will never arrive unannounced at your home to administer the vaccine. The NHS will never ask you to prove your identity by sending copies of personal documents such as your passport, driving licence, bills or pay slips. Your vaccination status can be obtained for free through the official NHS app, NHS website, or by calling the NHS on 119.
How to report scams:
If you receive a call you believe to be fraudulent, hang up. If you are suspicious about an email you have received, you can report it by forwarding the email to: report@phishing.gov.uk. Suspicious text messages can also be reported by forwarding them to the number: 7726 (it's free of charge).

If you believe you are the victim of a fraud, please report this to Action Fraud as soon as possible by calling 0300 123 2040 or visiting www.actionfraud.police.uk.




Dartmoor National Park Authority - Planning
Due to a higher than normal volume of applications and business requests as people begin now to make home improvements driven by the peak in the housing market, many simple inquiries can be answered on our FAQ page.

"If you have any questions please do look there first, and please encourage others to do the same. If you still need to contact us please be aware that mornings are normally our busiest time. You may find it easier to call us after the lunch period. We of course are keen to maintain communications with you around applications in your area, and appreciate your patience".




Shaugh Prior Recreational Hall
The Village Hall has re-opened its doors after closure during Covid Pandemic. Everyone is welcome to join the Coffee Mornings held on the first Saturday in the month. it will be a great opportunity to meet up with the Parishioners after such a long time and meet new friends.
The Silver Threads lunches on the first Friday in the month have resumed. Please find who to contact in the list of organisations section of this website.



Parish Defibrillators:
There are three Parish Defibrillators for medical emergencies.Each village has one installed and they are checked and monitored regularly by our Parish Councillors.
Wotter - in the red Telephone Kiosk near new Bus Shelter in middle of village.

Shaugh Prior - on the wall of the Village Hall.
Lee Moor - on the wall of the Village Hall.
To Access Defibrillators
The Defibs in the three villages carry the access code on the front. Enter this to take the defib to the patient.

You can ask a helper to fetch the Defibrillator.
If you know how to administer CPR, attend to the patient until the helper has returned with the Defibrillator.
When the Defibrillator arrives, open it and switch it on. It will give very clear instructions on how to use it.
At no time leave the patient unattended until the emergency services arrive.
Plant a tree in 2021!
People in the parish are being urged to join thousands around the UK and plant a tree in 2021.
The community is hoping to kick start a local tree planting initiative with a new online survey aimed at identifying areas suitable for tree planting and individuals interested in getting involved.
"Planting a tree is an extremely positive move to fight climate change, improve biodiversity and soil quality and enhance the beauty of the countryside," said Nick Wassell, Chairman, Shaugh Prior Parish Council.
"In 2021, we're looking to work with the local community to plant more trees for the benefit of our area and our planet.
"The survey is a starting point, allowing us to determine which areas of land in the parish might be suitable for tree planting, whether that's someone's garden, field or a public space.
"Once we have this information, we'll be looking to identify funding and partner organisations to help us increase the number of trees in the locality."
Tree planting was one of the key initiatives identified by the Shaugh Prior Climate Emergency Group, which was formed in early 2020 to plan local activities to help address the climate emergency.
Complete the survey
As a first step, anyone wishing to get involved with tree planting in the parish is asked to complete the online survey at bit.ly/ShaughPriorTreePlantingSurvey

Help is at Hand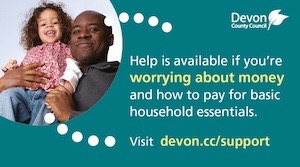 With news of record redundancies in the UK during the three months to September, we want to let you know about what support is available if you're worrying about money.
It's reported that companies have made more workers redundant in anticipation of the end of the furlough scheme, initially due to end in October, but now extended until the end of March 2021.
Over the summer at least 30 per cent of Devon's workforce were furloughed and the number of people in the county claiming Universal Credit has gone up by 155 per cent since March.
If your income has changed and you're struggling to pay for basic household essentials, we've made money available via local District Councils to provide small emergency grants to people in financial hardship as a result of COVID-19.
The funds can be used for different things such as access to emergency short term support through shopping vouchers, utility top ups, paying for essential travel needs or essential advice and support services.
We've also published information on our website about financial help in your local area, including links to national support and information on what to do if you were employed but have now lost your job.

Devon County Council

Help available to pay for basic household essentials

The impact of the coronavirus pandemic is continuing to put a huge financial strain on some people. Employment situations are changing rapidly and for some their income now no longer covers what they need, or they have lost their jobs completely.

Help is available. If you, or someone you know, is worrying about money and how to pay for basic household essentials, please apply for extra assistance through funding that we have made available via your district council's hardship fund.

To find out more about what support is available in Devon, including how to access local financial support, where to find foodbanks and community larders, free meals during the school holidays and what to do if you're on a low income and need to self-isolate,   please visit our website.

We are continuing to work with district councils to ensure hardship support is available to vulnerable children and families in Devon this winter. And this week we pledged extra funding to ensure no child goes hungry.

You can read the full story on our news centre.

Free Courses
Skills Toolkit:
The Government has added a further four courses to The Skills Toolkit, which allows people to access free, high quality online courses in digital and numeracy whilst at home.
The new free courses are an introductory course from Microsoft on using Microsoft Outlook, an introduction to bookkeeping from the Open University and an introduction to finance from independent training provider Corndel, plus an advanced course on how computer networks operate from the Open University in collaboration with Cisco.
The Skills Toolkit is available to everyone and has a range of courses from introductory to more advanced levels. These are skills that are sought after for many types of jobs, with 82% of job vacancies requiring digital skills.
The Shaugh Prior Community Fund
This fund has been established to provide funding and support within the Parish.It is now available to Individuals who are facing Hardship and need that extra help.If you know anyone who could take advantage of this Fund please make the Parish Clerk aware
Pease email the Parish Clerk for further information and an Application Form.scott.smy@shaughpriorparish.gov.uk
The Newnham Solar Fund
..is continuing to offer grants to Shaugh Prior groups and individuals. If any group is particularly effected by the current situation then they can apply for a grant on one of the forms which can be downloaded from the web link below:
If anyone wishes to discuss whether they might be eligible please ask them to contact Katie at admin@newnhamsolarfund.com or please contact Cllr Sue Burkill who will be happy to help.
Hardship Fund

'Over the last few years we have visited hundreds of householders to help them keep warm and healthy at home. We decided early on in Covid-19 that we were not prepared to endanger vulnerable people and stopped delivering face to face advice.
However, we are still able to provide almost entirely the same level of advice over the phone or by email.
Many more people may find themselves struggling to meet household bills or struggling to deal with unforeseen expenses and so the South Dartmoor Community Energy - Hardship Fund may be relevant to them'.
If you know anyone who needs our help, please encourage them to contact us on 0800 112 3044 or info@sdce.org.uk
and quote the Hardship Fund".
Or contact the Shaugh Prior Parish Clerk, scott.smy@sky.com or any Shaugh Parish Councillor who will give guidance on how to apply for the Hardship Fund

CLIMATE EMERGENCY
Help by joining the Climate Emergency Group

Devon County Council and South Hams District Council have declared a climate emergency and many local parishes are doing the same. Now it is the turn for the villages in Shaugh Prior Parish to join in.
A group has been formed which involves people who are interested in helping plan local activities which will help address the climate emergency. Several ideas for community projects have been discussed, including Tree Planting, Hydro scheme at Shaugh Bridge, Links to Public Transport with Plymouth/Tavistock/Yelverton, Influencing Planning decisions on Dartmoor and South Hams, Design & Implement a community carbon baseline, working to reduce waste and plastic use, and Biodiversity initiatives - wild flowers and bee friendly environments. Etc. etc.
We are looking for more people to join from all three villages and the outlying farms. It would be great to involve lots of young people of all ages.
so if you are interested please let one or both of us know by contacting us by email4

Sue Burkill sue.burkill@shaughpriorparish.gov.uk Vanessa Tyler
Find out about your own carbon footprinthttps://footprint.wwf.org.uk/#/ Devon County Council website https://www.devon.gov.uk/energyandclimatechange/ South Hams websitehttps://www.southhams.gov.uk/article/5525/South-Hams-Declares-Climate-Change-and-Biodiversity-Emergency-


Reducing Isolation in older people across South Hams Community Companions
The new project known as Community Companions is focused on recruiting volunteers to provide companion support to the most isolated withing their communities. The Royal Voluntary Service provides all the support and training for the volunteers to facilitate such activity.
Please look at the attached information, and join the project of the support network and help our most isolated residents. Below is the link...
Download the Community Companions Information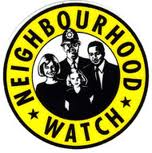 The Neighbourhood Policing team is consists of:
PS 15352 Ryan Canning (standing in for Sgt Rob Wilson who is away for 9 months).
Beat Managers: PC Charlotte Mathers 11704 and PC Martin Perry 15860

PCSO Andy Potter 30540
PCSO Diana Summers 30318
PCSO Judith Serpell 30478

to report a non urgent crime visit www.dc.police.uk/reportcrime or the contact section of Devon and Cornwall Police website for more options – www.dc.police.uk/contact. You can complete an online crime report which is a quick and convenient alternative to calling 101. If you need information relating to a crime or have any other query please email 101@devonandcornwall.pnn.police.uk, alternatively you can call 101.

In an emergency always call 999.
Will 999 calls be answered?
Answering calls to the 999 number is a priority and we are making sure that we have additional resilience through training student officers to support our call handlers. Please continue to dial 999 in all emergency situations.

What is the best way to contact the police at this busy time for non-emergencies?
If possible we would ask that you use the following options before dialling 101 at this busy time.
· Click before you call – go online at devon-cornwall.police.uk/
· Check if you can find the answer yourself on AskNed
· Use the online crime reporting form
· Webchat live with the 101 service (link to this facility at bottom right of Devon and Cornwall Police homepage)
· Email the 101 service at 101@dc.police.uk
· Calling 101 phone line
If you do need to call 101 about a non emergency, please be aware that it may take longer than normal to answer your call. Perhaps consider calling at a quieter time of the day, like late evening if it is not time critical.
I have intelligence about a crime – who should I contact?
Please continue to contact the police on the details listed above. If it is an emergency call 999 or for non emergencies use the online contact options where possible.
You can also report crime and intelligence anonymously via Crimestoppers either by calling 0800 555111 or by using their online reporting system at www.crimestoppers-uk.org

Report an injured or dead animal
Dartmoor Livestock Protection Society: 07873 587561

Please continue to contact the police on the details listed above. If it is an emergency call 999 or for non emergencies use the online contact options where possible.


You can also report crime and intelligence anonymously via Crimestoppers either by calling 0800 555111 or by using their online reporting system at www.crimestoppers-uk.org

(Directdial: 07525617850
Email: diana.summers@devonandcornwall.pnn.police.co.uk
Ivybridge@devonandcornwall.pnn.police.uk
PCSO30318 Diana Summers

Fraud Advice ·Requests to move money: A genuine bank or organisation will never contact you out of the blue to ask for your PIN, full password or to move money to another account. Only give out your personal or financial details to use a service that you have given your consent to, that you trust and that you are expecting to be contacted by. ·Clicking on links/files: Don't be tricked into giving a fraudster access to your personal or financial details. Never automatically click on a link in an unexpected email or text Personal information: ·Always question uninvited approaches in case it's a scam. Instead, contact the company directly using a known email or phone number.
Police ( Direct dial: 07595 011193)
email police on 101@dc.police.uk