Latest Parish News and Information
This is to Inform you that Village Hall Activities in our Parish are cancelled until further notice - due to Covid-19.
Shaugh Prior parish Meetings during Covid-19 Pandemic
All Meetings of the Parish Council held on the first Wednesday of the Month at 7:30pm will be temporarily held via Zoom On-Line.We will inform you on this page when we are able to hold another Parish Meeting in the Village Halls.If you have any queries or have any issues you would like the Parish Councillors to take up, please contact the Parish Clerk. scott.smy@shaughpriorparish.gov.uk
The next meeting of the Shaugh Prior Parish Council will be held on
Wednesday 2nd December via Zoom.
If you wish to join a meeting please contact the Parish Clerk Mr Scott Smy, giving 24 hrs notice. scott.smy@shaughpriorparish.gov.uk
Parish Defibrillators:
There are three Parish Defibrillators for medical emergencies.Each village has one installed and they are checked and monitored regularly by our Parish Councillors.

Wotter - on the wall outside the Surgery in Wotter Village. (Next to the old Methodist Hall).

Shaugh Prior - on the wall of the Village Hall.

Lee Moor - on the wall of the Village Hall.
SHAUGH PRIOR PARISH COUNCIL

Local Government Act 1972 Section 87(2)

CASUAL VACANCY


NOTICE IS HEREBY GIVEN that a vacancy exists in the office of Town/Parish Councillor for SHAUGH PRIOR PARISH COUNCIL.

Unless ten or more electors of the Parish of Shaugh Prior, on or before the 22nd January 2021, submit a request in writing for an election to be held, the Town/Parish Council will take steps to fill the vacancy by co-option.

Requests must be sent to the Returning Officer, South Hams District Council, Follaton House, Plymouth Road, Totnes, TQ9 5NE.

Where ten valid requests for a by-election are received by the Proper Officer, under the provisions of the Coronavirus Act 2020 and The Local Government and Police and Crime Commissioner (Coronavirus)(Postponement of Elections and Referendums)(England and Wales) Regulations 2020 the by-election will not currently take place. The 2020 regulations provide for the by-election to be held on Thursday 6 May 2021. However, this date may be brought forward or deferred by the Government depending upon the circumstances. Any Election that is in due course called will be duly publicised as required by law.


Scott Smy (Parish Clerk)
Monday 4th January 2021




Community Issues
Recycling in our area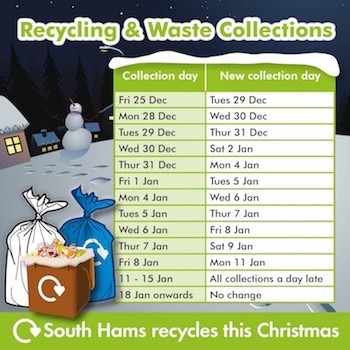 PLEASE NOTE FORTHCOMING ROAD CLOSURE AT SHAUGH PRIOR
ROAD TRAFFIC REGULATION ACT 1984 SECTION 14
THE COUNTY OF DEVON (TEMPORARY RESTRICTION) (ROAD LEADING TO SHAUGH BRIDGE, SHAUGH PRIOR) NOTICE 2021
TEMPORARY PROHIBITION OF THROUGH TRAFFIC & PARKING
DEVON COUNTY COUNCIL hereby give NOTICE that:
From MONDAY 11 JANUARY 2021 for a maximum of 5 days
Anticipated Finish FRIDAY 15 JANUARY 2021
No person shall cause or permit any vehicle to proceed or wait on the sections of Affected
Roads.
Roads affected -
ROAD LEADING TO SHAUGH BRIDGE, SHAUGH PRIOR
The alternative, signed, route for vehicles will be via - DEWERSTONE CAR PARK, SOMERDALE, SHAUGH MILL AND VICE VERSA.
This temporary restriction is considered necessary to enable -
DEVON HIGHWAYS - DRAINAGE WORKS
For additional information contact:
SKANSKA
Telephone: 03301052660
Dated: MONDAY 11 JANUARY 2021
Meg Booth
Chief Officer of Highways, Infrastructure Development & Waste
Devon Highways
Devon County Council
County Hall
Exeter
EX2 4QD
Ref: TTRO2138220


SHAUGH PRIOR PARISH COUNCIL – OVER 65's XMAS LUNCH
On 17th December, the Parish provided 141 free Xmas Lunches to our over 65's who had applied.
Due to Covid, The community were unable to have their usual Xmas lunches in the village hall, so the Councillors arranged for hot xmas lunches to be delivered to their doors.

The feedback has been extremely positive and thanks go to The Moorland Hotel for preparing and packing the lunches to such a high standard.

Thanks also go to Sainsburys for donating all the mince pies, and the team of our delivery volunteer drivers.

Below are some of the team on the day...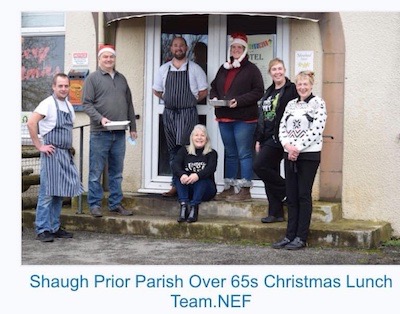 Avian influenza (bird flu): Latest situation
New housing measures will come into force in England, Scotland and Wales on 14 December.

https://www.gov.uk/government/news/avian-influenza-bird-flu-national-prevention-zone-declared

The Chief Veterinary Officers for England, Scotland and Wales have agreed to bring in new measures to help protect poultry and captive birds, following a number of cases of avian influenza in both wild and captive birds in the UK.

Government Chief Veterinary Officers are encouraging bird keepers to use the next 11 days to prepare for new housing measures, including taking steps to safeguard animal welfare, consult their vet and where necessary put up additional housing.
Whether you keep just a few birds as pets or thousands, from 14 December onwards you will be legally required to keep your birds indoors, or take appropriate steps to keep them separate from wild birds. We have not taken this decision lightly, but it is the best way to protect your birds from this highly infectious disease.

Poultry and captive bird keepers are advised to be vigilant for any signs of disease in their birds and any wild birds, and seek prompt advice from their vet if they have any concerns. They can help prevent avian flu by maintaining good biosecurity on their premises, including:


housing or netting all poultry and captive bird
cleansing and disinfecting clothing, footwear, equipment and vehicles before and after contact with poultry and captive birds – if practical, use disposable protective clothing.
reducing the movement of people, vehicles or equipment to and from areas where poultry and captive birds are kept, to minimise contamination from manure, slurry and other products, and using effective vermin control.
thoroughly cleaning and disinfecting housing at the end of a production cycle.
keeping fresh disinfectant at the right concentration at all points where people should use it, such as farm entrances and before entering poultry and captive bird housing or enclosures.
minimising direct and indirect contact between poultry and captive birds and wild birds, including making sure all feed and water is not accessible to wild birds.
Register your birds

We encourage all keepers to register their birds with us so we can contact you quickly if there is a disease outbreak in your area and you need to take action.
If you have more than 50 birds, you are legally required to register your flock within one month of their arrival at your premises. If you have less than 50 birds, including pet birds, you are still strongly encouraged to register.

Find out how to register your birds.

Poultry and captive bird keepers and members of the public should report dead wild birds to the Defra helpline on 03459 33 55 77 (option 7), and keepers should report suspicion of disease to APHA on 03000 200 301. Keepers should familiarise themselves with our avian flu advice.

Public Health England advise the risk to public health from the H5N8 and H5N2 strains of bird flu is very low.
The Food Standards Agency has said that on the basis of the current scientific evidence, avian influenza poses a very low food safety risk for UK consumers. Properly cooked poultry and poultry products, including eggs, are safe to eat.

Covid-19 Related Information: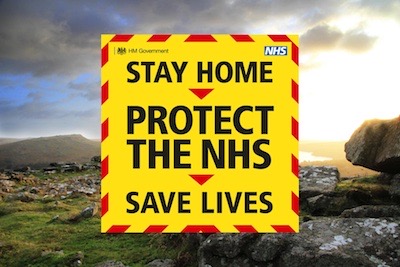 Vaccination roll out continues in Devon
Due to national guidance, those who have been given their first vaccine will now be delayed in receiving their second. Those people will be contacted in due course. This is to allow more people to be vaccinated overall.
This is a message to raise public awareness regarding a recent scam linked to the COVID -19 vaccine.

We have been alerted by different sources, to a scam that is now in wider circulation, that starts with a text and advises the user that they are eligible to apply for the vaccine.

Users are then invited to click on the link in the text message and are taken to a web page, again that looks very convincing. It goes on to ask for some personal information, for them to be able to apply for the vaccine.

The details asked for:
• Name
• Address
• Date of birth
• Proof of address
• Card payment details

With the recent approval of multiple vaccines in the UK, these types of scam attempts are likely to continue, as fraudsters continue to take advantage of the rollout to so many people.

An example of the Fake Text published by the National Neighbourhood Watch Network is shown below. Recipients are advised to report this to Action Fraud on 0300 123 2040 or www.actionfraud.police.uk.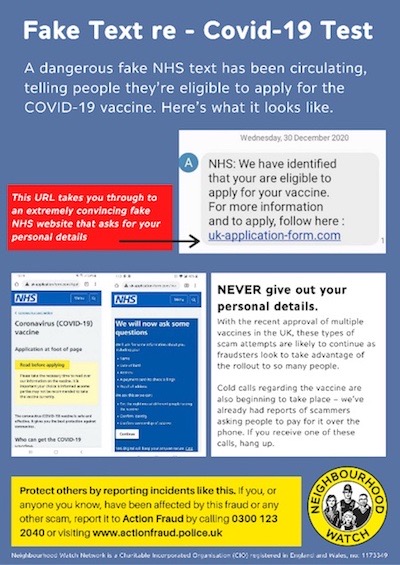 The rules for this 3rd lockdown from December 2020 are very similar to the first national lockdown. You must not leave your home unless you have a reasonable excuse. If you need to travel you should stay local – meaning avoiding travelling outside of your village, town or the part of a city where you live – and look to reduce the number of journeys you make

Stay at home. Protect the NHS. Save lives.

For national lockdown guidance visit:
https://www.gov.uk/guidance/national-lockdown-stay-at-home
Here are the key points from boris's address to the nation:

People will only be allowed to leave their house for limited reasons
Mr Johnson said residents can leave their homes for shopping for necessities such as food and medicine, but only as infrequently as possible.
- Exercise will be allowed - preferably limited to once a day - with members of your household or support bubble or one other person from another household, such as if going for a walk or run.
- People will be able to go to work if it is impossible to work from home, such as those working in the construction sector or who are critical workers. All others must work from home.
- Cleaners and other trades people will still be able to work in people's homes.
- The lockdown is expected to stay in place until the middle of February and police will have enforcement powers
The lockdown comes into force immediately and is expected to go on until the middle of February. The start of the February school half-term is scheduled for the middle of the month.
- All schools will move to remote learning
All primary and secondary schools and colleges will move to remote learning, except for the children of keyworkers or vulnerable children.
Early years settings such as nurseries and childminders can remain open, and existing childcare bubbles will be allowed to stay in place.
University students will not be allowed to return to campus and will be expected to study from their current residence.
In-person university teaching will only take place for a small number of critical courses.
- Churches can stay open

Places of worship can remain open for individual prayers and communal worship, but people should only visit with their household or support bubble.
Weddings, civil partnership ceremonies and funerals are allowed with strict limits on attendance.
- Shops will close in all areas
All non-essential shops, hairdressers and personal care venues must close.
Supermarkets, builders' merchants and garden centres can stay open.
Restaurants and other hospitality venues can continue delivery or takeaway, but people will not be able to add alcohol to that order.
- Those who shield should not go to work
Those who are clinically vulnerable and who were previously told to shield should stay at home and only leave for medical appointments and exercise.
They are advised not to go to work even if they cannot work from home.
- Playgrounds will remain open
But outdoor gyms, tennis courts and golf courses must close, and outdoor team sports will not be permitted.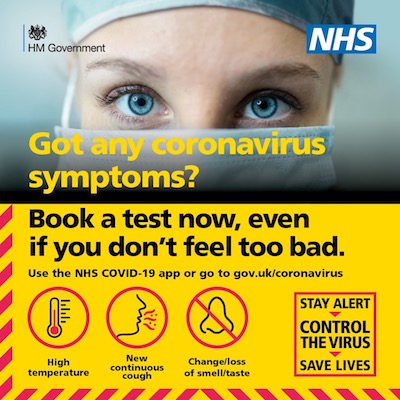 Self-isolating and testing for coronavirus
Download the 'NHS COVID-19' app from the App Store or Google Play.


There is more information at https://covid19.nhs.uk
SHAUGH PRIOR PARISH COUNCIL

Parish Coronavirus Support Group

With the third lockdown now in place as from Wednesday 6th January, please be advised that our Parish Support Volunteers are still able to help and support those who are alone, sick, and vulnerable.

Essential shopping errands, prescriptions and medications can still be taken care of if required.

These residents are asked to speak to their volunteer co-ordinator who will put necessary arrangements in place.
Local Co-ordinators are:
Shaugh Prior
Tim Thomas – Mobile No 07580 032515
David/Lea Milford – Home No 01752 839751
Wotter
Cllr Mrs Vanessa Tyler – Home No 01752 839424
Jackie Fisher-Green --. Mobile 07890 174577
Lee Moor
Viv Chater – Home No 01752 839401 (currently unable to assist)
Nicola Friendship – Mobile No 07702 045969
Scott Smy
Parish Clerk for Shaugh Prior Parish Council
website:- http://www.shaughpriorparish.gov.uk
Help is at Hand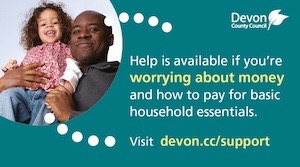 With
news today of record redundancies in the UK
during the three months to September, we want to let you know about what support is available if you're worrying about money.
It's reported that companies have made more workers redundant in anticipation of the end of the furlough scheme, initially due to end in October, but now extended until the end of March 2021.
Over the summer at least 30 per cent of Devon's workforce were furloughed and the number of people in the county claiming Universal Credit has gone up by 155 per cent since March.
If your income has changed and you're struggling to pay for basic household essentials, we've made money available via local District Councils to provide small emergency grants to people in financial hardship as a result of COVID-19.
The funds can be used for different things such as access to emergency short term support through shopping vouchers, utility top ups, paying for essential travel needs or essential advice and support services.
We've also published information on our website about financial help in your local area, including links to national support and information on what to do if you were employed but have now lost your job.
Devon County Council

Help available to pay for basic household essentials
The impact of the coronavirus pandemic is continuing to put a huge financial strain on some people. Employment situations are changing rapidly and for some their income now no longer covers what they need, or they have lost their jobs completely.
Help is available. If you, or someone you know, is worrying about money and how to pay for basic household essentials, please apply for extra assistance through funding that we have made available via your district council's hardship fund.
To find out more about what support is available in Devon, including how to access local financial support, where to find foodbanks and community larders, free meals during the school holidays and what to do if you're on a low income and need to self-isolate, 
please visit our website.
We are continuing to work with district councils to ensure hardship support is available to vulnerable children and families in Devon this winter. And this week we pledged extra funding to ensure no child goes hungry.

Community Issues
Report It : Can I remind residents that if you have issues relating to dog fouling, noise nuisance, missed bin collections, pot holes etc you can report it direct to SHDC direct through their 'Report It' facility on their website. You can report things as they occur without waiting for the next Parish Council meeting. Similarly, Parish Councillors can do this on behalf of residents by using the same portal.

Let's get this Mobile Library on the road....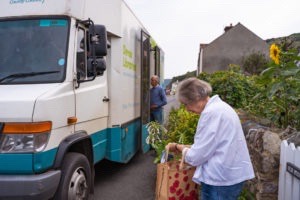 Libraries Unlimited
has recently purchased, with the help of Devon County Council, a second-hand van to replace the current Mobile Library serving communities in the South Hams and West Devon and they are seeking to raise funds to refurbish the van.
We are sharing the campaign in the community.
You can support it by using the link...
justgiving.com/campaign/get-mobile-library-on-road
To read further about replacing Gertie the bus you can use this link to the news article:
link
Parish Mobile Library - back on the Road from 13th July
The Mobile Library Service resumed Service on 13th July.Calling at White Thorn, and Lee Moor
Here is the Local Time-Table....till end of 2020.

Fridays: Oct 2nd Oct 30 Nov 27

| | | | |
| --- | --- | --- | --- |
| Village | Stop | Arrive | Depart |
| Shaugh Prior | White Thorn | 10:20 | 10:50 |
| Lee Moor | Lee Moor Centre | 11:05 | 11:35 |
| Bickleigh | Church | 12:00 | 12:45 |
If you have any queries on the service, just ring Rachel Gee,Development ManagerLibraries Unlimited 07976 584707
POST OFFICE - NOW OPEN IN WOTTER
The Post Office is once again operating out of the Moorland Hotel every Monday morning from 10:00 - 12:15pm

Free Courses
Skills Toolkit:
The Government has added a further four courses to
The Skills Toolkit,
which allows people to access free, high quality online courses in digital and numeracy whilst at home.
The new free courses are an introductory course from Microsoft on using Microsoft Outlook, an introduction to bookkeeping from the Open University and an introduction to finance from independent training provider Corndel, plus an advanced course on how computer networks operate from the Open University in collaboration with Cisco.
The Skills Toolkit is available to everyone and has a range of courses from introductory to more advanced levels. These are skills that are sought after for many types of jobs, with 82% of job vacancies requiring digital skills.
Explore free on-line courses
The Shaugh Prior Community Fund
This fund has been established to provide funding and support within the Parish.
It is now available to Individuals who are facing Hardship and need that extra help.I
f you know anyone who could take advantage of this Fund please make the Parish Clerk aware
Pease email the Parish Clerk for further information and an Application Form.
scott.smy@shaughpriorparish.gov.uk
The Newnham Solar Fund
..is continuing to offer grants to Shaugh Prior groups and individuals. If any group is particularly effected by the current situation then they can apply for a grant on one of the forms which can be downloaded from the web link below:
If anyone wishes to discuss whether they might be eligible please ask them to contact Katie at admin@newnhamsolarfund.com or please contact Cllr Sue Burkill who will be happy to help.
HARDSHIP FUND
'Over the last few years we have visited hundreds of householders to help them keep warm and healthy at home. We decided early on in Covid-19 that we were not prepared to endanger vulnerable people and stopped delivering face to face advice.
However, we are still able to provide almost entirely the same level of advice over the phone or by email.
Many more people may find themselves struggling to meet household bills or struggling to deal with unforeseen expenses and so the
South Dartmoor Community Energy - Hardship Fund
may be relevant to them'.
If you know anyone who needs our help, please encourage them to contact us on 0800 112 3044 or info@sdce.org.uk
and quote the Hardship Fund".
Or contact the Shaugh Prior Parish Clerk, scott.smy@sky.com or any Shaugh Parish Councillor who will give guidance on how to apply for the Hardship Fund

Devon County CouncilLocal Bus Services Update from 15 July 2020


With so much disruption to normal bus services there will not be a published timetable book. For the time being there will only be an on-line version.
The links to the latest versions are here. Most services are now operating normally, but any exceptions to this are indicated:
http://www.devonbustimetables.info/east_devon_new/
http://www.devonbustimetables.info/mid_devon_new/
http://www.devonbustimetables.info/north_devon_new/
http://www.devonbustimetables.info/south_hams_new/
http://www.devonbustimetables.info/teignbridge_new/
http://www.devonbustimetables.info/west_devon_new/
N.B. The temporary pre-0930 free travel concession for National Bus pass-holders is being withdrawn. This will help ensure capacity for workers during peak hours.
Shaugh Prior Community Hall
As from 17th March, Shaugh Prior Community Hall has closed until further notice. This is Following advice from Devon County Council and SPPC, on dealing with the Coronavirus Pandemic. The safe-keeping of all the Hall users is paramount at this time and apologies for any inconvenience caused. The Committee would like to thank you for your on-going support, and looks forward to opening the doors when it is safe to do so, when it will be business as usual.

CLIMATE EMERGENCY
Help by joining the Climate Emergency Group

Devon County Council and South Hams District Council have declared a climate emergency and many local parishes are doing the same.
Now it is the turn for the villages in Shaugh Prior Parish to join in.
A group has been formed which involves people who are interested in helping plan local activities which will help address the climate emergency. Several ideas for community projects have been discussed, including Tree Planting, Hydro scheme at Shaugh Bridge, Links to Public Transport with Plymouth/Tavistock/Yelverton, Influencing Planning decisions on Dartmoor and South Hams, Design & Implement a community carbon baseline, working to reduce waste and plastic use, and Biodiversity initiatives - wild flowers and bee friendly environments. Etc. etc.
We are looking for more people to join from all three villages and the outlying farms. It would be great to involve lots of young people of all ages.
so if you are interested please let one or both of us know by contacting us by email4

Sue Burkill
sue.burkill@shaughpriorparish.gov.uk
Vanessa Tyler
vgtyler@icloud.com
Shaugh Prior Parish Council are pleased to welcome Cllr Lidia Pearce from Lee Moor onto the Parish Council.

SHAUGH PRIOR PARISH COUNCIL
Parish Clerk: Mr Scott Smy,
57 Priory Close, Ivybridge, Devon. PL21 9JG 01752 698305 scott.smy@shaughpriorparish.gov.uk
Reducing Isolation in older people across South Hams
Community Companions
The new project known as Community Companions is focused on recruiting volunteers to provide companion support to the most isolated withing their communities. The Royal Voluntary Service provides all the support and training for the volunteers to facilitate such activity.
Please look at the attached information, and join the project of the support network and help our most isolated residents. Below is the link...
Download the Community Companions Information
WARNING - Cold-calling tree surgeons targeting vulnerable residents in our Area
We have been made aware of cold-calling, potentially uninsured contractors claiming to be tree surgeons operating in the districts, targeting vulnerable (particularly elderly) residents and claiming to be fully qualified, fully insured tree surgeons, offering to do tree and garden works for cash. They are stating they can carry out works to protected trees legally and provide residents with a certificate to submit to us to avoid prosecution.
No such certificate exists and this is not the case
. An application to SHDC/WDBC in some form is required prior to carrying out works to any trees subject to a TPO or in a Conservation Area. If you are being approached by such contractors, please take as many contact details for the contractors as possible along with vehicle registration numbers and descriptions of the individuals (if safe to do so) and report them to the police on 101 or via their website at
https://www.police.uk/101/
. Please also observe the following important points: ·Prior to agreeing to any tree works, residents should check the contractor's insurance certificate and qualifications – anyone who has gone through the training and paid the necessary insurance premiums will be proud to share the information with prospective clients. A checklist for choosing a tree surgeon is available
here
If the trees are protected by a TPO or in a Conservation Area, residents will need to be in receipt of written consent from the SHDC or WDBC Tree Officer in a decision notice or occasionally email prior to carrying out works to such trees to avoid potential investigation which may lead to prosecution. Resident's responsibilities in relation to 'Protected Trees' are outlined via the following links:
oSouth Hams:
https://www.southhams.gov.uk/article/3490/Protected-Trees
oWest Devon:
https://westdevon.gov.uk/article/3490/Protected-Trees
·Guidance on how to find a suitably qualified, fully insured tree surgeon is available from the Arboricultural Association via
www.trees.org.uk
(specifically
https://www.trees.org.uk/Help-Advice/Public/Choose-your-Tree-Surgeon
).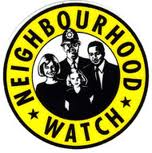 The Neighbourhood Policing team is consists of:
PS 15352 Ryan Canning (standing in for Sgt Rob Wilson who is away for 9 months).
Beat Managers: PC Charlotte Mathers 11704 and PC Martin Perry 15860
PCSO Andy Potter 30540
PCSO Diana Summers 30318
PCSO Judith Serpell 30478
to report a non urgent crime visit
www.dc.police.uk/reportcrime
or the contact section of Devon and Cornwall Police website for more options –
www.dc.police.uk/contact
. You can complete an online crime report which is a quick and convenient alternative to calling 101. If you need information relating to a crime or have any other query please email 101@devonandcornwall.pnn.police.uk, alternatively you can call 101.
In an emergency always call 999.
Will 999 calls be answered?
Answering calls to the 999 number is a priority and we are making sure that we have additional resilience through training student officers to support our call handlers. Please continue to dial 999 in all emergency situations.
What is the best way to contact the police at this busy time for non-emergencies?
If possible we would ask that you use the following options before dialling 101 at this busy time.
· Click before you call – go online at devon-cornwall.police.uk/
· Check if you can find the answer yourself on AskNed
· Use the online crime reporting form
· Webchat live with the 101 service (link to this facility at bottom right of Devon and Cornwall Police homepage)
· Email the 101 service at 101@dc.police.uk
· Calling 101 phone line
If you do need to call 101 about a non emergency, please be aware that it may take longer than normal to answer your call. Perhaps consider calling at a quieter time of the day, like late evening if it is not time critical.
I have intelligence about a crime – who should I contact?
Please continue to contact the police on the details listed above. If it is an emergency call 999 or for non emergencies use the online contact options where possible.
You can also report crime and intelligence anonymously via Crimestoppers either by calling 0800 555111 or by using their online reporting system at www.crimestoppers-uk.org
Report an injured or dead animal
Dartmoor Livestock Protection Society: 07873 587561
Please continue to contact the police on the details listed above. If it is an emergency call 999 or for non emergencies use the online contact options where possible.
You can also report crime and intelligence anonymously via Crimestoppers either by calling 0800 555111 or by using their online reporting system at www.crimestoppers-uk.org
(Directdial: 07525617850Email:
diana.summers@devonandcornwall.pnn.police.co.uk
/
Ivybridge@devonandcornwall.pnn.police.ukPCSO
30318 Diana Summers
Fraud Advice
·Requests to move money: A genuine bank or organisation will never contact you out of the blue to ask for your PIN, full password or to move money to another account. Only give out your personal or financial details to use a service that you have given your consent to, that you trust and that you are expecting to be contacted by. ·Clicking on links/files: Don't be tricked into giving a fraudster access to your personal or financial details. Never automatically click on a link in an unexpected email or text Personal information: ·Always question uninvited approaches in case it's a scam. Instead, contact the company directly using a known email or phone number.
Police ( Direct dial: 07595 011193)
email police on
101@dc.police.uk