Latest Parish News and Information
CORONAVIRUS HELP ALERT

SHAUGH PRIOR PARISH COUNCIL
Parish Clerk
Mr Scott Smy
To whom it may concern
01752 698305
scott.smy@sky.coM 27th March 2020
Dear Resident
SHAUGH PARISH CORONA VIRUS SUPPORT GROUP
I am writing to inform you that a Corona Virus Support Group has now been set-up for the Parish of Shaugh Prior to assist those parishioners who consider themselves to be vulnerable and have decided to self-isolate.
The support group is made-up of local residents (some of which may be your neighbours) who are willing to carry out various tasks for those who are self-isolating such as the collection of medical prescriptions, collection of shopping, posting letters/parcels or perhaps just a friendly phone call. It should be noted that in order to protect both yourself and the volunteers that they will not be permitted to enter any property.
Each of the 3 villages (Shaugh Prior, Wotter and Lee Moor) have dedicated support group coordinators, the details of which are as follows:
Shaugh Prior
Tim Thomas – Mobile No 07580 032515
David/Lea Milford – Home No 01752 839751
Wotter
Cllr Mrs Vanessa Tyler – Home No 01752 839424
Jackie Fisher-Green --. Mobile 07890 174577
Lee Moor
Viv Chater – Home No 01752 839401
Nicola Friendship – Mobile No 07702 045969
If you think you are going to require assistance from the Corona Virus Support Group then please do not hesitate to contact one of the coordinators on the telephone numbers above or alternatively phone or email the Parish Clerk on the contact details at the top of this letter.
Clearly these are trying times for all of us but please do not think you are alone – we are here to help you in whatever way we can and most importantly please stay safe.
Yours faithfully
Scott Smy
Parish Clerk for Shaugh Prior Parish Council
website:- http://www.shaughpriorparish.gov.uk
IMPORTANT - Get Corona Virus Support as a Vulnerable Person
Register if you have a medical condition that makes you extremely vulnerable to coronavirus. For example, you'll be able to ask for help getting deliveries of essential supplies like food.
If you're not sure whether your medical condition makes you extremely vulnerable, then register anyway.
Shaugh Prior Community Hall
As from 17th March, Shaugh Prior Community Hall has closed until further notice.
This isfFollowing advice from Devon County Council and SPPC, on dealing with the Coronavirus Pandemic.
The safe-keeping of all the Hall users is paramount at this time and apologies for any inconvenience caused.
The Committee would like to thank you for your on-going support, and looks forward to opening the doors when it is safe to do so, when it will be business as usual.
Cancellation of Shaugh Prior Parish Council Meeting

We regret that The meeting of 1st April 2020 of the Shaugh Prior Parish Council is cancelled due to concerns of the Corona Virus Pandemic. If you have any queries or have any issues you would like the Parish Councillors to take up, please contact the Parish Clerk.

scott.smy@shaughpriorparish.gov.uk
Please note this may also apply to the May meeting. Further details will be published on this page.

Parish Defibrillators:

There are three Parish Defibrillators for medical emergencies.
Each village has one installed and they are checked and monitored regularly by our Parish Councillors.
Wotter - on the wall outside the Surgery in Wotter Village. (Next to the old Methodist Hall)
Shaugh - on the wall of the Parish Hall
Lee Moor - on the wall of the Parish Hall.
Coronavirus Advice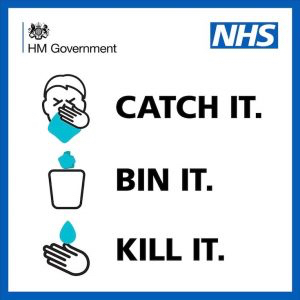 How to avoid catching or spreading Coronavirus
DO...
* Wash your hands with soap & water often - do this for at least 20 seconds.
* Always wash your hands when you get home or into work.
* Use Hand sanitiser gel if soap and water are not available
* Cover your mouth and nose with a tissue or your sleeve (not your hands) when you cough or sneeze
* Put used tissues in the bin straight away and wash your hands afterwards.
* Try to avoid close contact with people who are unwell.
DON'T...
* Do not touch your eyes, nose or mouth if your hands are not clean.

Check if you need medical help

NHS 111 has an online coronavirus service that can tell you if you need medical help and advise you what to do.

Use this service if:
* you think you might have coronavirus
* in the last 14 days you've been to a country or area with a high risk of coronavirus –

see our coronavirus advice for travellers
* you've been in close contact with someone with coronavirus
Use the 111 coronavirus service

Do not go to a GP surgery, pharmacy or hospital. Call 111 if you need to speak to someone.


If you have arrived back from China or specified countries within the last 14 days, follow the returning traveller advice.
Check the list of countries and find out more at gov.uk/coronavirus
Stay at home if you have coronavirus symptoms
Stay at home for 7 days if you have either:
a high temperature

a new, continuous cough
You do not need to contact 111 to tell them you're staying at home. Read our advice about staying at home.
Do not go to a GP surgery, pharmacy or hospital.
Call 111 if..
you feel you cannot cope with your symptoms at home

your condition gets worse

your symptoms do not get better after 7 days
************************************************************************************

CLIMATE EMERGENCY
Help by joining the Climate Emergency Group

Devon County Council and South Hams District Council have declared a climate emergency and many local parishes are doing the same. Now it is the turn for the villages in Shaugh Prior Parish to join in.

A group has been formed which involves people who are interested in helping plan local activities which will help address the climate emergency. Several ideas for community projects have been discussed, including Tree Planting, Hydro scheme at Shaugh Bridge, Links to Public Transport with Plymouth/Tavistock/Yelverton, Influencing Planning decisions on Dartmoor and South Hams, Design & Implement a community carbon baseline, working to reduce waste and plastic use, and Biodiversity initiatives - wild flowers and bee friendly environments. Etc. etc.

We are looking for more people to join from all three villages and the outlying farms. It would be great to involve lots of young people of all ages.

so if you are interested please let one or both of us know by contacting us by email4

***********************************************************************************
If you would consider becoming a Parish Councillor, please see information below.

Shaugh Prior Parish Council - NOTICE...apply to become a Parish Councillor

Please note, that Applications for the role of Parish Councillor in the Parish of Shaugh Prior are detailed below.
The Parish would particularly welcome applications from people living in Lee Moor, due to the recent loss from the Council of both Councillor Small and Mc.Iver. A good balance of representation of all three villages is important to the Council, so please give this your consideration......

SHAUGH PRIOR PARISH COUNCIL Parish Clerk: Mr Scott Smy,

57 Priory Close, Ivybridge, Devon. PL21 9JG 01752 698305 scott.smy@shaughpriorparish.gov.uk
Parish News -

A new Bench dedicated to the service of two long-serving Parish Councillors has been put in placed at Lee Moor.
By doing so, The Parish Council have marked the many years of service by John Mc Iver and John Small, both of whom did not seek re-election at the last Paris elections in May 2019. It is placed in the Lee Moor Play Area.

Help shape the future of Dartmoor National Park!
The draft National Park Management Plan is a plan for anyone that cares about Dartmoor. The National Park Authority is seeking your views on the draft Management Plan, to ensure Dartmoor continues to be protected and enhanced in the future.

The Plan is a bold and ambitious partnership plan, that will be delivered by a range of partners and local communities across the National Park. It had been written and developed over the last 18 months, and identifies the main issues, priorities, opportunities and challenges facing Dartmoor today. It encourages everyone to work together to protect and enhance Dartmoor's special quality, for the benefit of all.

The plan covers seven main themes: Climate Change, Nature and Natural Beauty, Cultural Heritage, Farming and Forestry, Future Generations, Visitor Management and Communities and Business. The Plan aims to be bold, ambitious and clear on these themes, to help shape a future vision for Dartmoor.

We want everyone, regardless of age or background, to get involved with the draft Plan. We want to check that it reflects your ideas and aspirations for how we will work collectively for Dartmoor's future. We encourage you to submit your views online, via the Management Plan Review Page on the National Park website. The period of submitting your views will end on 20th April.

Submit your views to: https://www.dartmoor.gov.uk/living-and-working/management-plan/management-plan-review

The draft Dartmoor Management Plan can also be viewed on the Management Plan Review page, with hard copies available at Dartmoor National Park Authority's Parke headquarters, Haytor and Princetown Visitors Centres and local libraries. If you have any questions, please do not hesitate to contact us at manplan@dartmoor.gov.uk.

'We look forward to hearing your views!'

Reducing Isolation in older people across South Hams
Community Companions
The new project known as Community Companions is focused on recruiting volunteers to provide companion support to the most isolated withing their communities. The Royal Voluntary Service provides all the support and training for the volunteers to facilitate such activity.
Please look at the attached information, and join the project of the support network and help our most isolated residents. Below is the link...

Download the Community Companions Information
SOUTH HAMS WASTE NOTICE
Citizens Advice
Local Practices supporting citizens advice are :-

Totnes – Bartons - tel 01548 854927 or (appointments will be in their Totnes offices) or email charitywills@bartons.co.uk 9, Town Quay, The Plains, TQ9 5DW

Ivybridge – SW Law Tel 01752 205202 or email enquiries@swlaw.co.uk Kingsley Close, Lee Mill Ind Est, PL21 9GD
LOCAL BUS SERVICE 59

Local Bus Service 59 (Plymouth George Junction - Roborough - Bickleigh - Shaugh Prior - Wotter - Lee Moor - Cornwood - Lutton - Sparkwell - Hemerdon - Plympton - Plymouth)


PLYMOUTH - LEE MOOR - GEORGE JUNCTION
Via Sparkwell, Cornwood, Bickleigh
Monday - Saturday (Except Public Holidays)


Devon County Council new website

This is the Interactive website which is easily navigated to find exactly what you need speedily.


You can report and plot the potholes on the map, find planning applications, pay or appeal a parking ticket, etc etc .. on this extremely good website. Its quicker than getting through on the phone or waiting for an email reply.

Go to:


http://www.devon.gov.uk



USE YOUR DEVICES TO CONTACT THE COUNCIL (South Ham and West Devon Councils).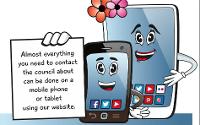 South Hams and West Devon Councils remind us all that nearly everything you need to contact the council about can be done on a mobile phone or tablet using their websites.
"Our customers can now apply for benefits, pay their council tax, even send us pictures of their key documents as evidence, all with their phones. They no longer need to scan documents in or bring them to us at the council. Just take a picture and load them onto the forms, just like they would upload a picture to Facebook or Instagram."
"We want to make it as simple as possible for our customers to be able to send us information from the devices that they use everyday.
they do not need to phone or visit the council, just go on the internet on their mobile phones or tablets and use the council's websites."
So next time you want to contact the council, don't call the council, use your phone or tablet! It will be like having the council in your pocket.
Please Note : there is a Recycling Bottle Bank at the Moorland Hotel.
It's behind the big brown fence just right of the front door. The Community are very welcome to use it.

Access is available during the day but they would ask you not to use the bottle bank at night. It is noisy, and there are two big dogs roaming that area at night!

So feel free to come and use it to recycle all your glass bottles.
Did you know that Avon products can be order through Tish at the Hotel.
POST OFFICE - is on Monday and Thursday mornings in the lounge of the Moorland Hotel.

You can pay bills, withdraw cash, and use all the P.O facilities.

Restaurant: call to book 01752 839228

Neighbourhood Watch - Wotter, Shaugh Prior and Lee Moor :

Report an injured or dead animal
Dartmoor Livestock Protection Society: 07873 587561


( Direct dial: 07525617850
Email: diana.summers@devonandcornwall.pnn.police.co.uk / Ivybridge@devonandcornwall.pnn.police.ukPCSO 30318 Diana Summers
Fraud Advice
· Requests to move money: A genuine bank or organisation will never contact you out of the blue to ask for your PIN, full password or to move money to another account. Only give out your personal or financial details to use a service that you have given your consent to, that you trust and that you are expecting to be contacted by.
· Clicking on links/files: Don't be tricked into giving a fraudster access to your personal or financial details. Never automatically click on a link in an unexpected email or text Personal information:
· Always question uninvited approaches in case it's a scam. Instead, contact the company directly using a known email or phone number.