Local Parish News and Information


Temporary Road Closure

from Saturday 31 July 2021 - Monday 2 August (both dates inclusive)
Roads Affected:
Road past Greenwell Farm, Road from Hoo Meavy Cross to Cadover Bridge Cross.
The alternative signed route for vehicles will be via Cadover Bridge to Brag Lane, Beatland Corner, Browney Cross, LittleDown Lane Bickleigh Bridge, Carron Lane, New Road, A386, Meavy Lane, and vice versa
Reason: Surface Dressing Works.
Planning Application - Higher Bughill Farm, Shaugh Prior
SHDC have received a planning application for the retention of two mobile homes providing accommodation for farm workers
Reference: 1911/21/FUL
Site Address: Higher Bughill Farm Bungalow, Plympton
PL7 5EW
Information about this application can be found by following the link below. You can also submit your comments using the same link.
http://apps.southhams.gov.uk/PlanningSearchMVC/Home/Details/211911
South Hams Waste Update -
South Hams Waste Update -

Clearing up the confusion
We know that there has been a bit of confusion over what we're asking each of you to do with your waste and recycling.
We have set up a new page on our website that explains the current situation with the service, clarifying the difference in the three ways we're currently picking up your waste and recycling and what you need to do with your waste, including food waste.
On this webpage, you can enter your postcode to check if you're on the new co-mingled service - where your recycling will be mixed together in the collection vehicle but separated at a local sorting facility.
You can visit the new webpage by clicking on the link: https://southhams.gov.uk/waste-service-updates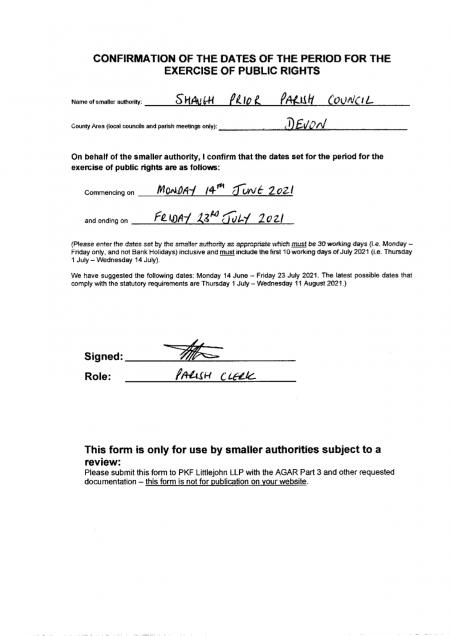 Planning Application at 2 Old White Thorn Cottages, Shaugh Prior
Proposal for Garden studio, store and shed and roof solar panels.

Application No. 0173/21
The link below will take you to the search Applications section of the planning website where you can follow the prompts to view the documents.
https://www.dartmoor.gov.uk/living-and-working/planning/search-for-an-application
Planning Application at Lee Moor.

To permit continued use of land at Lee Moor Clay Works for import, storage & treatment of wast materials.
The letter giving approval for the above, and associated conditions of approval can be viewed below.
pages 1-4

Download Letter of Approval and Conditons (pdf)




Shaugh Prior Recreational Hall
The Hall committee are happy to announce the re-opening of the Village Hall on Saturday 7th August, with a Complimentary Coffee Morning. Everyone is welcome and it will be a great opportunity to meet up with the Parishioners after such a long Covid time.
Shaugh Prior parish Meetings during Covid-19 Pandemic

All Meetings of the Parish Council held on the first Wednesday of the Month at 7:30pm.

The next meeting will be held at the Shaugh Prior Recreational Hall on Wednesday 1st September 2021 @ 7:30pm.

If you have any queries or have any issues you would like the Parish Councillors to take up, please contact the Parish Clerk. scott.smy@shaughpriorparish.gov.uk
If you wish to join a meeting please contact the Parish Clerk Mr Scott Smy, giving 24 hrs notice. scott.smy@shaughpriorparish.gov.uk
Shaugh Prior Parish Council Meeting - Wednesday 1st September 2021
Covid guidlines will be issued nearer the date.



Parish Defibrillators:
There are three Parish Defibrillators for medical emergencies.Each village has one installed and they are checked and monitored regularly by our Parish Councillors.
Wotter - in the red Telephone Kiosk near new Bus Shelter in middle of village.

Shaugh Prior - on the wall of the Village Hall.
Lee Moor - on the wall of the Village Hall.
To Access Defibrillators
The Defibs in the three villages carry the access code on the front. Enter this to take the defib to the patient.

You can ask a helper to fetch the Defibrillator.
If you know how to administer CPR, attend to the patient until the helper has returned with the Defibrillator.
When the Defibrillator arrives, open it and switch it on. It will give very clear instructions on how to use it.
At no time leave the patient unattended until the emergency services arrive.
Community response to the climate emergency?
Background Information regarding the feasibility of a Wind Turbine project at Lee Moor can be found by using the following link:

Devon Energy Collective CIC (DEC) is a not for profit community interest company set up by a network of community energy enterprises across Devon to help Devon transition to net zero by helping communities to respond to the climate emergency.

New Recycling Service Missed Waste Collections

Following the extraordinary Meeting of the Overview and Scrutiny Committee on Thursday 10th June, attached below is a further statement and apology.




SHDC Statement reads -


FCC Environment (UK) have presented South Hams District Council with a plan to put right their struggling new recycling service.




South Hams District Council has continued to express its dissatisfaction with FCC's role out of the Council's new recycling service and have insisted that the contractors take specific steps to fulfil their contractual obligations.




At an extraordinary meeting of South Hams District Council, held specifically to discuss the current challenges facing the new recycling service, Councillors discussed the proposals put forward by FCC.




Before the meeting, FCC's recovery plan was rigorously scrutinised by the Council's officers.




Cllr Keith Baldry South Hams District Council's Executive Member for the Environment said: "I am still very concerned about the level of service that we have been giving the public in some parts of the South Hams. As the lead member for Waste and Recycling, I take responsibility for that. It is not good for the image of the South Hams and it has been going on for too long.




"I would personally like to apologise to the public on behalf of South Hams District Council, for all of the distress and inconvenience that you have experienced.




"As a Council we are treating this situation with the upmost urgency and are currently allocating all resources we can to support FCC. We now have a Senior Management Team embedded with FCC and we are being proactive in solving problems on a daily basis as they arise.




"However, I remain deeply let down by FCC's failure to roll out the Kerbside service effectively. We therefore demanded that FCC give us a plan to put this horrendous situation right. They have now given us that plan and we have meticulously scrutinised it.




"Firstly, we expect FCC to collect all of the outstanding recycling, paying particular attention to those households that have been repeatedly missed and our most vulnerable residents on assisted collections.




"FCC have told the Council that they expect to collect recycling on the right day for all residents within by the middle of July.




"And secondly we expect FCC to give us a detailed long term solution which will see all residents moved onto the new recycling service as they are contracted to do. They have told us that they expect this to be fully completed before the end of 2021.




"This is an evolving situation that we will continue to monitor and ensure FCC Environment deliver the service to the levels that our residents expect and deserve."




In the short term, 26,000 residents will continue to have their recycling sorted at the kerbside into the new vehicles. 11,000 residents will have their recycling collected in a different vehicle and it will be sorted at a local sorting facility. 8,000 residents, will remain on the clear and blue sack system for the time being.




All residents are being asked to continue to separate their recycling following the instructions, regardless of which vehicle arrives on your collection day. This will ensure that your recycling is separated and ready to be sorted at the kerbside as soon as the new service resumes.




The Council will also directly contact all of those people who have been impacted the most, with further information about what to do now.




FCC have given the Council assurances that absolutely nothing will go to landfill.
Due to complications delivering this new service, missed collections are commonplace in our rural areas.
Please report your missed collections on the South Hams website portal:
https://southhams.fccenvironment.co.uk/missedcollection
and also to Cllr Barrie Spencer. Cllr.Barrie.Spencer@southhams.gov.uk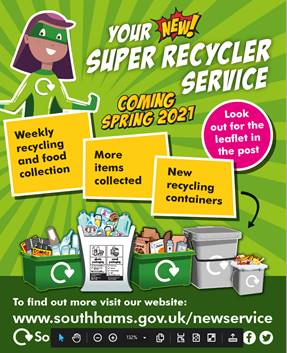 When your containers arrive, your new service will start on your next collection day

CLICK HERE TO FIND OUT ALL OF THE DETAILS:
www.southhams.gov.uk/newservice
Your new containers will be delivered the week before your new service starts - your recycling will then be collected every week, however there have been major difficulties in delivering this service and FCC contractors for SHDC have issued an apology to residents and are undertaking changes to rectify the situation.

Plant a tree in 2021!
People in the parish are being urged to join thousands around the UK and plant a tree in 2021.
The community is hoping to kick start a local tree planting initiative with a new online survey aimed at identifying areas suitable for tree planting and individuals interested in getting involved.
"Planting a tree is an extremely positive move to fight climate change, improve biodiversity and soil quality and enhance the beauty of the countryside," said Nick Wassell, Chairman, Shaugh Prior Parish Council.
"In 2021, we're looking to work with the local community to plant more trees for the benefit of our area and our planet.
"The survey is a starting point, allowing us to determine which areas of land in the parish might be suitable for tree planting, whether that's someone's garden, field or a public space.
"Once we have this information, we'll be looking to identify funding and partner organisations to help us increase the number of trees in the locality."
Tree planting was one of the key initiatives identified by the Shaugh Prior Climate Emergency Group, which was formed in early 2020 to plan local activities to help address the climate emergency.
Complete the survey
As a first step, anyone wishing to get involved with tree planting in the parish is asked to complete the online survey at bit.ly/ShaughPriorTreePlantingSurvey

Coronavirus updates
if you wish to undertake a lateral flow test you can use the following link:
https://www.gov.uk/find-covid-19-lateral-flow-test-site
Govt. Roadmap Covid-19 2021 Step three - no earlier than Monday 17 May
Outdoor gatherings -

most legal restrictions on meeting others outdoors will be lifted, although gatherings of over 30 people will remain illegal.
Meeting indoors -

the rule of six or two households will apply indoors, both in public places and at home.
Hugging - the government will update the advice on social distancing between friends and family, including hugging. But until this point, people should continue to keep their distance from anyone not in their household or support bubble.
Indoor hospitality - pubs and restaurants will reopen their indoor areas. They will not have to serve a substantial meal with alcoholic drinks, nor will there be a curfew, but customers will have to order, eat and drink while seated.
Indoor entertainment -

venues such as cinemas and children's play areas can reopen.
Holidays -

the rest of the accommodation sector, including hotels, hostels and B&Bs can open.
Life events -

up to 30 people can attend weddings, receptions, funerals, wakes and other life events such as bar mitzvahs and christenings.
Exercise - indoor adult group sports and exercise classes can take place.
Businesses reopen - most businesses in all but the highest risk sectors will be able to reopen. In all sectors, COVID-Secure guidance will remain in place and businesses may not cater for groups bigger than the legal limits. (30 outside and rule of six or two households inside)
Large organised events -

sporting events, concerts, theatres and conferences can go ahead with capacity limits.
Step four - no earlier than Monday 21 June
Social contact -

the government hopes to be in a position to remove all legal limits on social contact.
Businesses -

remaining businesses such as nightclubs can reopen.
Life events -

legal limits on the number of people attending life events such as weddings and funerals are lifted.
Large events -

restrictions on large events and performances eased.
Holidays - international travel permitted.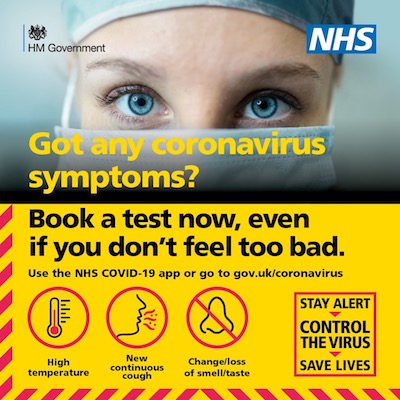 Self-isolating and testing for coronavirus
If you develop any of the symptoms of coronavirus (high temperature, new continuous cough, loss or change in sense of smell or taste), you must follow the government guidance for households with possible coronavirus infection.
This includes booking a free NHS swab test immediately to check if you have it, and self-isolating until you get the results.
You should also make sure you are familiar with how the NHS Test and Trace service works if you test positive for coronavirus or have had close contact with someone who has tested positive.
Help is at Hand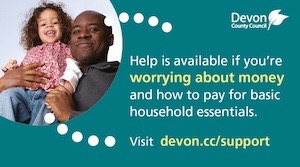 With news of record redundancies in the UK during the three months to September, we want to let you know about what support is available if you're worrying about money.
It's reported that companies have made more workers redundant in anticipation of the end of the furlough scheme, initially due to end in October, but now extended until the end of March 2021.
Over the summer at least 30 per cent of Devon's workforce were furloughed and the number of people in the county claiming Universal Credit has gone up by 155 per cent since March.
If your income has changed and you're struggling to pay for basic household essentials, we've made money available via local District Councils to provide small emergency grants to people in financial hardship as a result of COVID-19.
The funds can be used for different things such as access to emergency short term support through shopping vouchers, utility top ups, paying for essential travel needs or essential advice and support services.
We've also published information on our website about financial help in your local area, including links to national support and information on what to do if you were employed but have now lost your job.

Devon County Council

Help available to pay for basic household essentials

The impact of the coronavirus pandemic is continuing to put a huge financial strain on some people. Employment situations are changing rapidly and for some their income now no longer covers what they need, or they have lost their jobs completely.

Help is available. If you, or someone you know, is worrying about money and how to pay for basic household essentials, please apply for extra assistance through funding that we have made available via your district council's hardship fund.

To find out more about what support is available in Devon, including how to access local financial support, where to find foodbanks and community larders, free meals during the school holidays and what to do if you're on a low income and need to self-isolate,   please visit our website.

We are continuing to work with district councils to ensure hardship support is available to vulnerable children and families in Devon this winter. And this week we pledged extra funding to ensure no child goes hungry.

You can read the full story on our news centre.

Community Issues
Report It : Can I remind residents that if you have issues relating to dog fouling, noise nuisance, missed bin collections, pot holes etc you can report it direct to SHDC direct through their 'Report It' facility on their website. You can report things as they occur without waiting for the next Parish Council meeting. Similarly, Parish Councillors can do this on behalf of residents by using the same portal.


Parish Mobile Library - back on the Road from 13th July

The Mobile Library Service resumed Service on 13th July.Calling at White Thorn, and Lee Moor

Here is the Local Time-Table....till end of 2020.

Fridays:

| | | | |
| --- | --- | --- | --- |
| Village | Stop | Arrive | Depart |
| Shaugh Prior | White Thorn | 10:20 | 10:50 |
| Lee Moor | Lee Moor Centre | 11:05 | 11:35 |
| Bickleigh | Church | 12:00 | 12:45 |
If you have any queries on the service, just ring Rachel Gee,Development ManagerLibraries Unlimited 07976 584707
Post Office - now Open in Wotter - Moorland Hotel

The Post Office is once again operating out of the Moorland Hotel every Monday and Thursday morning from 10:00 - 12:15pm

Free Courses
Skills Toolkit:
The Government has added a further four courses to The Skills Toolkit, which allows people to access free, high quality online courses in digital and numeracy whilst at home.
The new free courses are an introductory course from Microsoft on using Microsoft Outlook, an introduction to bookkeeping from the Open University and an introduction to finance from independent training provider Corndel, plus an advanced course on how computer networks operate from the Open University in collaboration with Cisco.
The Skills Toolkit is available to everyone and has a range of courses from introductory to more advanced levels. These are skills that are sought after for many types of jobs, with 82% of job vacancies requiring digital skills.
The Shaugh Prior Community Fund
This fund has been established to provide funding and support within the Parish.It is now available to Individuals who are facing Hardship and need that extra help.If you know anyone who could take advantage of this Fund please make the Parish Clerk aware
Pease email the Parish Clerk for further information and an Application Form.scott.smy@shaughpriorparish.gov.uk
The Newnham Solar Fund
..is continuing to offer grants to Shaugh Prior groups and individuals. If any group is particularly effected by the current situation then they can apply for a grant on one of the forms which can be downloaded from the web link below:
If anyone wishes to discuss whether they might be eligible please ask them to contact Katie at admin@newnhamsolarfund.com or please contact Cllr Sue Burkill who will be happy to help.
Hardship Fund

'Over the last few years we have visited hundreds of householders to help them keep warm and healthy at home. We decided early on in Covid-19 that we were not prepared to endanger vulnerable people and stopped delivering face to face advice.
However, we are still able to provide almost entirely the same level of advice over the phone or by email.
Many more people may find themselves struggling to meet household bills or struggling to deal with unforeseen expenses and so the South Dartmoor Community Energy - Hardship Fund may be relevant to them'.
If you know anyone who needs our help, please encourage them to contact us on 0800 112 3044 or info@sdce.org.uk
and quote the Hardship Fund".
Or contact the Shaugh Prior Parish Clerk, scott.smy@sky.com or any Shaugh Parish Councillor who will give guidance on how to apply for the Hardship Fund

CLIMATE EMERGENCY
Help by joining the Climate Emergency Group

Devon County Council and South Hams District Council have declared a climate emergency and many local parishes are doing the same. Now it is the turn for the villages in Shaugh Prior Parish to join in.
A group has been formed which involves people who are interested in helping plan local activities which will help address the climate emergency. Several ideas for community projects have been discussed, including Tree Planting, Hydro scheme at Shaugh Bridge, Links to Public Transport with Plymouth/Tavistock/Yelverton, Influencing Planning decisions on Dartmoor and South Hams, Design & Implement a community carbon baseline, working to reduce waste and plastic use, and Biodiversity initiatives - wild flowers and bee friendly environments. Etc. etc.
We are looking for more people to join from all three villages and the outlying farms. It would be great to involve lots of young people of all ages.
so if you are interested please let one or both of us know by contacting us by email4

Sue Burkill sue.burkill@shaughpriorparish.gov.uk Vanessa Tyler
Find out about your own carbon footprinthttps://footprint.wwf.org.uk/#/ Devon County Council website https://www.devon.gov.uk/energyandclimatechange/ South Hams websitehttps://www.southhams.gov.uk/article/5525/South-Hams-Declares-Climate-Change-and-Biodiversity-Emergency-


Reducing Isolation in older people across South HamsCommunity Companions
The new project known as Community Companions is focused on recruiting volunteers to provide companion support to the most isolated withing their communities. The Royal Voluntary Service provides all the support and training for the volunteers to facilitate such activity.
Please look at the attached information, and join the project of the support network and help our most isolated residents. Below is the link...
Download the Community Companions Information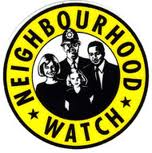 The Neighbourhood Policing team is consists of:
PS 15352 Ryan Canning (standing in for Sgt Rob Wilson who is away for 9 months).
Beat Managers: PC Charlotte Mathers 11704 and PC Martin Perry 15860

PCSO Andy Potter 30540
PCSO Diana Summers 30318
PCSO Judith Serpell 30478

to report a non urgent crime visit www.dc.police.uk/reportcrime or the contact section of Devon and Cornwall Police website for more options – www.dc.police.uk/contact. You can complete an online crime report which is a quick and convenient alternative to calling 101. If you need information relating to a crime or have any other query please email 101@devonandcornwall.pnn.police.uk, alternatively you can call 101.

In an emergency always call 999.
Will 999 calls be answered?
Answering calls to the 999 number is a priority and we are making sure that we have additional resilience through training student officers to support our call handlers. Please continue to dial 999 in all emergency situations.

What is the best way to contact the police at this busy time for non-emergencies?
If possible we would ask that you use the following options before dialling 101 at this busy time.
· Click before you call – go online at devon-cornwall.police.uk/
· Check if you can find the answer yourself on AskNed
· Use the online crime reporting form
· Webchat live with the 101 service (link to this facility at bottom right of Devon and Cornwall Police homepage)
· Email the 101 service at 101@dc.police.uk
· Calling 101 phone line
If you do need to call 101 about a non emergency, please be aware that it may take longer than normal to answer your call. Perhaps consider calling at a quieter time of the day, like late evening if it is not time critical.
I have intelligence about a crime – who should I contact?
Please continue to contact the police on the details listed above. If it is an emergency call 999 or for non emergencies use the online contact options where possible.
You can also report crime and intelligence anonymously via Crimestoppers either by calling 0800 555111 or by using their online reporting system at www.crimestoppers-uk.org

Report an injured or dead animal
Dartmoor Livestock Protection Society: 07873 587561

Please continue to contact the police on the details listed above. If it is an emergency call 999 or for non emergencies use the online contact options where possible.


You can also report crime and intelligence anonymously via Crimestoppers either by calling 0800 555111 or by using their online reporting system at www.crimestoppers-uk.org

(Directdial: 07525617850
Email: diana.summers@devonandcornwall.pnn.police.co.uk
Ivybridge@devonandcornwall.pnn.police.uk
PCSO30318 Diana Summers

Fraud Advice ·Requests to move money: A genuine bank or organisation will never contact you out of the blue to ask for your PIN, full password or to move money to another account. Only give out your personal or financial details to use a service that you have given your consent to, that you trust and that you are expecting to be contacted by. ·Clicking on links/files: Don't be tricked into giving a fraudster access to your personal or financial details. Never automatically click on a link in an unexpected email or text Personal information: ·Always question uninvited approaches in case it's a scam. Instead, contact the company directly using a known email or phone number.
Police ( Direct dial: 07595 011193)
email police on 101@dc.police.uk