The Parish in Photos - Dartmoor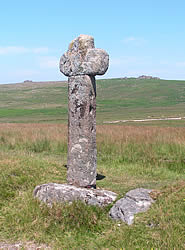 Blackaton Cross
Blackaton or Roman's Cross is an ancient cross which possibly marks one of the routes across the moor used by the monks of Tavistock Abbey.
Only the cross head and socket stones are original, the shaft having been replaced in relatively modern times.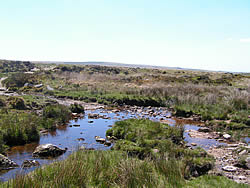 Plym Ford
For much of its journey across Dartmoor the River Plym forms the northern boundary of the Parish.
An ancient trackway, and route now popular with hikers, crosses the river high on the moor.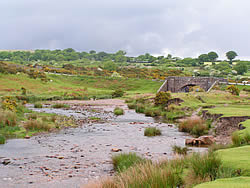 Cadover Bridge
The road north out of the Parish towards Yelverton crosses the Plym at Cadover Bridge.
In summer this area attracts many day-trippers from Plymouth.